A Stunning Basement Design For Your Upper Northwest DC Home
If You Can Imagine It, Our Professionals Can Bring It To Life
Every room in a house is important, but none have quite the potential that a basement does. During our many years as remodeling professionals, we've updated and beautified hundreds of homes in the Upper Northwest DC area. After all this time, we still get excited about the prospect of doing a basement design and remodel, simply because the possibilities are endless!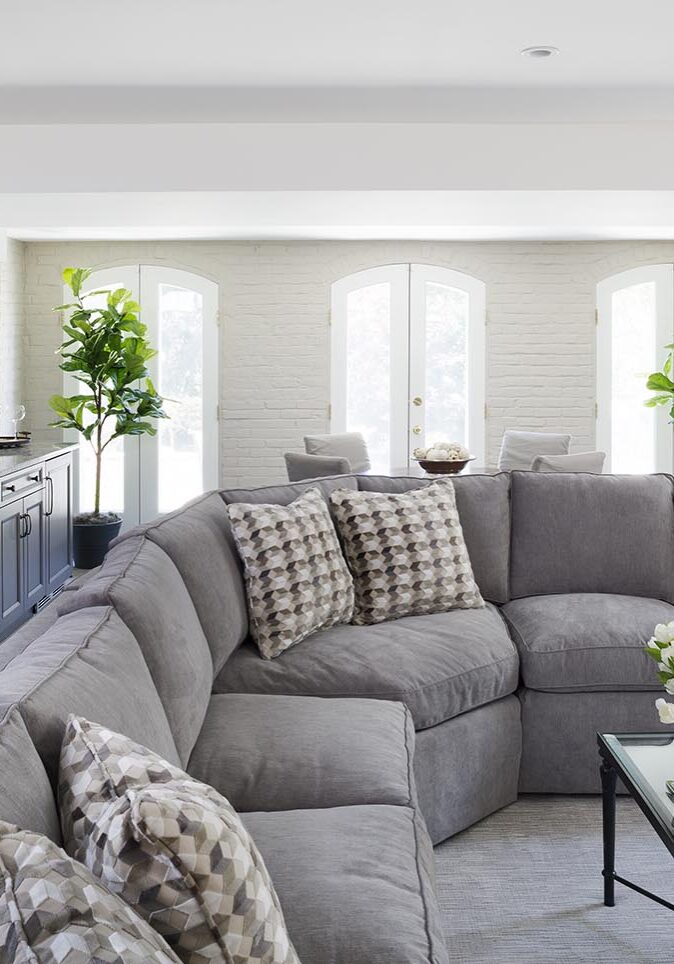 A Basement Design That Fits Your Needs
Upper Northwest DC has everything from brand new builds to houses that are over 150 years old - and everything in between. Each house has its own quirks and unique features that add charm and appeal. Additionally, every homeowner has unique wants and needs, and it's important that their property matches their lifestyle.
Basement design and remodeling gives us a chance to shape this important part of your home to match your preferences. We've created:
Neat, quiet spaces where you can escape the heat of the day and work from home in comfort.
Big, open game rooms that are the perfect hangout for your teenager and their friends (and still lets you keep an eye on them, of course).
Tailor-made, one-of-a-kind sports caves, complete with a bar!
Walk-out basements where fresh air is only a few steps away.
No matter what your vision may be, our professionals can bring it to life! We specialize in stunning and practical basement designs and will involve you throughout the entire process to make sure the end result exceeds your expectations.
Design And Build With Us
At InSite Builders & Remodeling, we understand that building and remodeling come with its fair share of stress and inconvenience. We want to minimize that stress as much as possible so that you can experience the excitement and anticipation of creating a beautiful new room from the ground up.
In addition to one-of-a-kind basement designs, we also offer top-notch remodeling services. This design-build system is very convenient for our clients.
If you choose to use both, you can keep your basement design and remodeling project in one place from start to finish. This method offers several important advantages.
First, you can keep your entire project with one trusted team for its duration.
Second, no details will get lost in a transition between two different companies.
Finally, designing and building with us lets you keep all your payments in one place instead of having to keep track of multiple contractors.
While basements are some of our favorite projects, we can also improve kitchens, living spaces, bathrooms, and more! Take a look at our portfolio to see some of our completed remodels.
We Pledge To Take Care Of Your Home
For many of us, our home is one of our most valuable assets. In addition to its economic value, it also provides physical and emotional shelter, and is a place where precious memories are made. We value your trust, and will treat both you and your home with respect and courtesy during your remodel.
We firmly believe that one of our important professional skills is the ability to listen to and understand our clients. It's our goal to leave you 100% satisfied with your basement design, and if we haven't achieved that goal, then we need to head back to the drawing board.
Investing in Quality
Remodeling is an important investment in both your home's value and your own quality of life. We believe that your hard-earned money should buy the highest quality materials and craftsmanship, which is why we invest in both.
We rigorously vet all prospective employees before hiring to make sure they have the skills, knowledge, and values that we expect from our team members. As a result, our designers and architects are among the best in their fields.
It's true that a craftsman is only as good as the tools and materials they are using. We want our craftsmen to be at their best, which is why we purchase the highest-quality tools so they can create masterpieces that are built to last. Our cutting edge technology includes 3D virtual reality software that lets us share our designs with you before construction even begins!
With Us, Trust Is of the Utmost Importance
To us, you're much more than another remodel to check off our list. We care about you and your home and want to earn your trust to the point where we're the first company you call when you need a new project done. We hope that you're so pleased with your first remodel that you'll make us your go-to renovators. We would love to be the ones you recommend to family and friends when they're looking for home renovation contractors in Upper Northwest DC! In the process of turning your house into the home of your dreams, we hope to earn your continuing business as a Client For Life.