Beautiful Kitchen Design That Fits Your Lifestyle
Make Cooking And Entertaining A Joy With The Help Of Our Talented Team in Bethesda, Maryland
If you're like most people, you spend quite a bit of time in the kitchen. Breakfast, lunch, dinner, snacks - there's always something to be prepared, served, enjoyed, or cleaned. It's no surprise that kitchens are one of the most important parts of a home, both from a value standpoint and because of the increased quality of life they provide. Our kitchen design experts are ready to turn yours into the kitchen of your dreams; we would love to be the company you turn to for your kitchen remodel.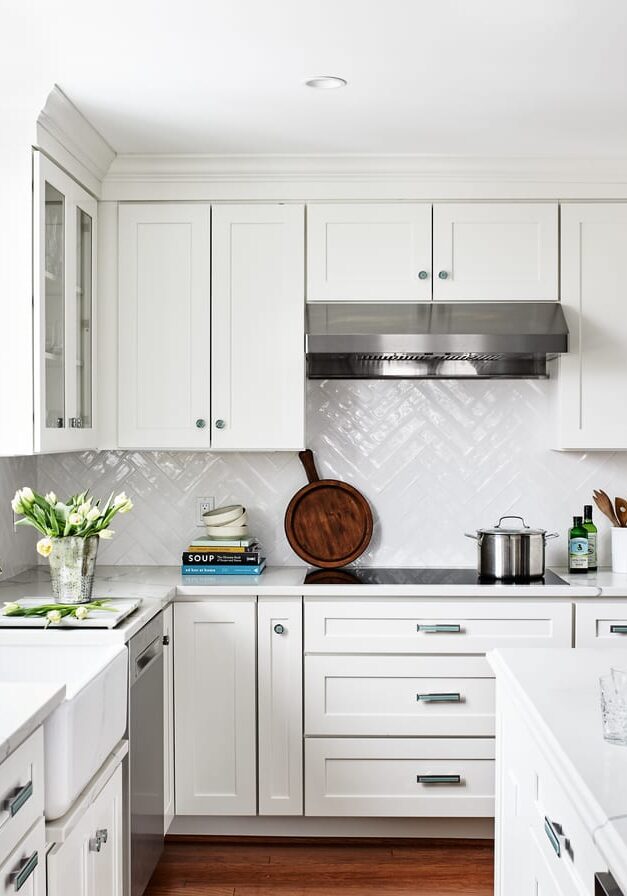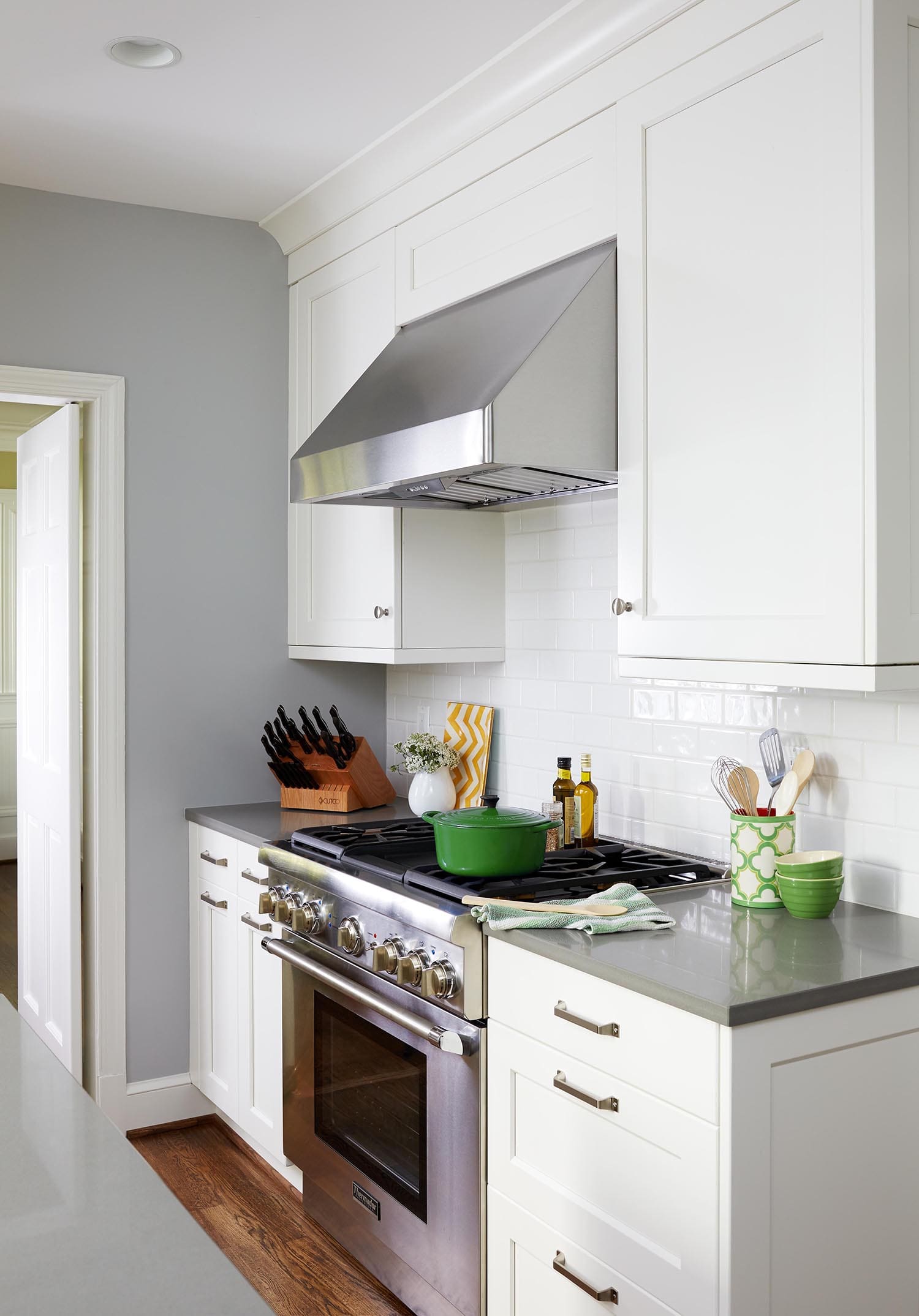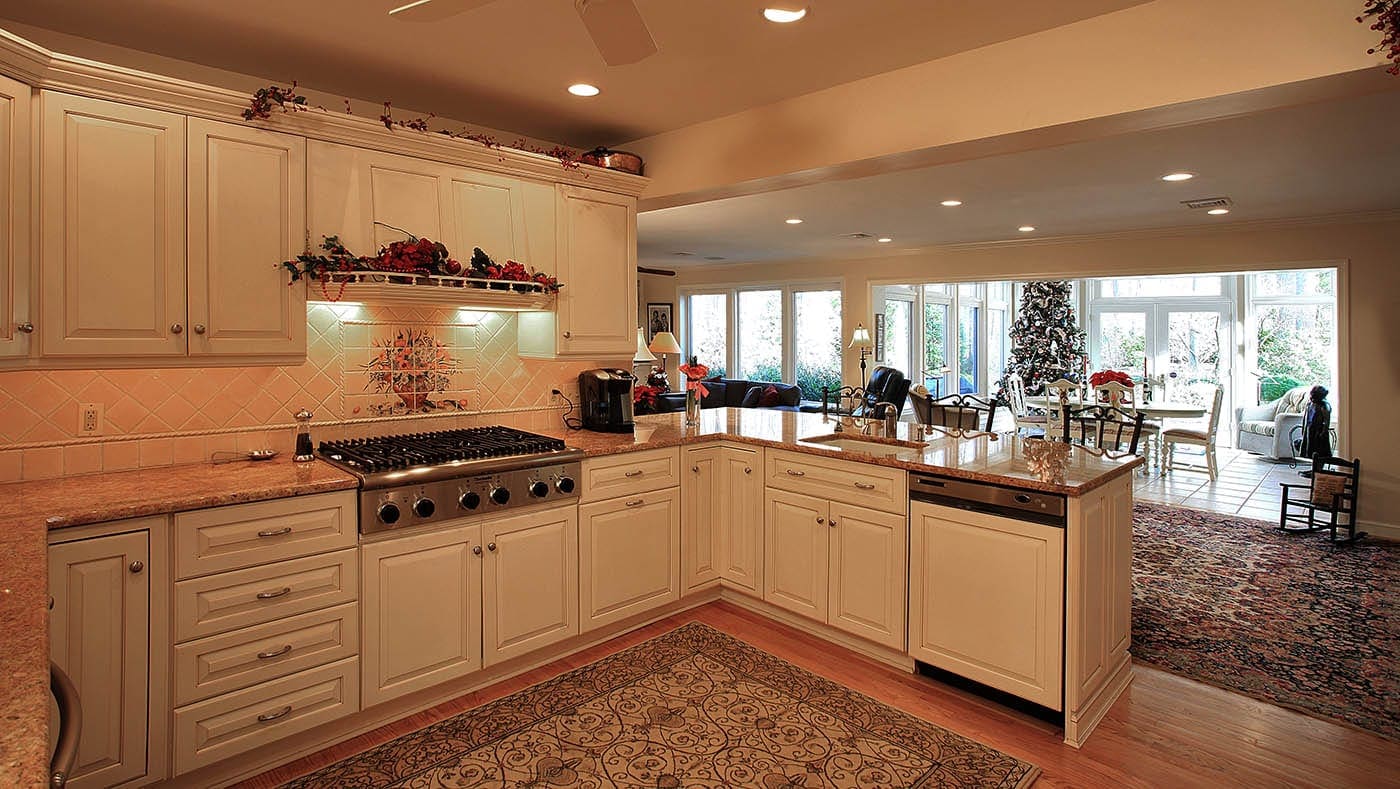 Our Kitchen Design Process
We've had many years in the remodeling business to perfect our design process, and have used them to make sure it's completely tailored to you. It's our goal to fully include you as an equal partner in the design of your dream kitchen - after all, you'll be the one cooking, entertaining, and enjoying it for years to come, and we want to make sure you are completely satisfied with your kitchen design.
Our process starts with your first phone call to us. During that call, we will ask you some initial questions about the scope of your kitchen remodel and ask you to make a wish list of things you would like to see in the finished result.
Second, we'll meet with you and any other decision-makers involved in the process in your home. We'll go over your wish list, discuss your ideas, and talk about more of the nuts and bolts of the remodel itself. We will also go over your target investment amount and what it will mean for your remodel. In our experience, this discussion is hugely beneficial to both parties, because it helps both sides plan for the future and avoid any unpleasant financial surprises. After this meeting, we'll walk through your kitchen to make sure there aren't any structural or other issues that may drive your cost up.
Third, we'll begin the kitchen design phase itself! This involves choosing an architect and design team that's personalized to your needs and have backgrounds in kitchen design and remodeling. You'll meet with them to discuss your thoughts, and at this point, we'll also get a more firm idea of what the final price will be. Once the design team is ready to start the final drawings, you'll select the materials you want. We would be happy to walk you through this process, and we'll also present any upgrades or cost-saving options that you may want to consider.
Last, we'll meet to finalize our plans - including making sure everything is in line with your target investment amount. If everything looks good to you, we will present you with a final contract. Once you go over that and sign it, we can get cooking on your kitchen remodel itself!
Take Advantage Of Our Convenient Design-Build Services
Insite Builders & Remodeling is a design-build company, meaning that we have the capability to see your kitchen remodel through from start to finish - design and construction fully included. A kitchen remodel can make life stressful, but having the same trusted team throughout the process can help put you at ease. Additionally, keeping your entire project in one place ensures that no important details are lost in the transition between two companies.
Your Kitchen Design: An Investment In The Future
Kitchens are one of the most important rooms in the home and have the capability to increase its value. We put every effort into making sure that our craftsmanship exceeds your expectations, and use only the finest and most reliable materials and tools. Kitchen design and remodeling is an investment that will pay off in both your quality of life and the value of your home, and it's worth every penny.
Our #1 Goal: To Earn Your Trust
When remodeling, there's nothing better than knowing you can rely on the designers and craftsmen that you've chosen. You're more than another remodel to check off our list. We care about you and your home and want to earn your trust to the point where we're the first ones you call when you need a project done. We would love to be the company you recommend to family and friends when they're looking for home remodelers! In the process of turning your house into the home of your dreams, we hope to earn your continuing business as a Client For Life.