What to Expect for Your Kitchen Remodel Cost in Bethesda, Maryland
Our area homes in Bethesda, Chevy Chase, and across upper northwest DC are full of historic charm. Often, however, that classic character comes at the expense of modern convenience, especially in rooms like our kitchen where appliances may be old and the layout outdated. With InSite Builders & Remodeling, however, you no longer have to sacrifice contemporary functionality for historic flavor. Our kitchen remodels can provide you with the best of both worlds, improving your daily quality of life while complementing your home's unique style.
If you are considering a kitchen renovation, you've probably asked yourself: How much does a kitchen remodel cost? While the final figure can vary greatly depending on the scope of your project, there are nonetheless some general numbers that can help to guide you as you determine your budget. Let's take a look at those figures and illuminate some of the choices you will have as you plan your own kitchen transformation.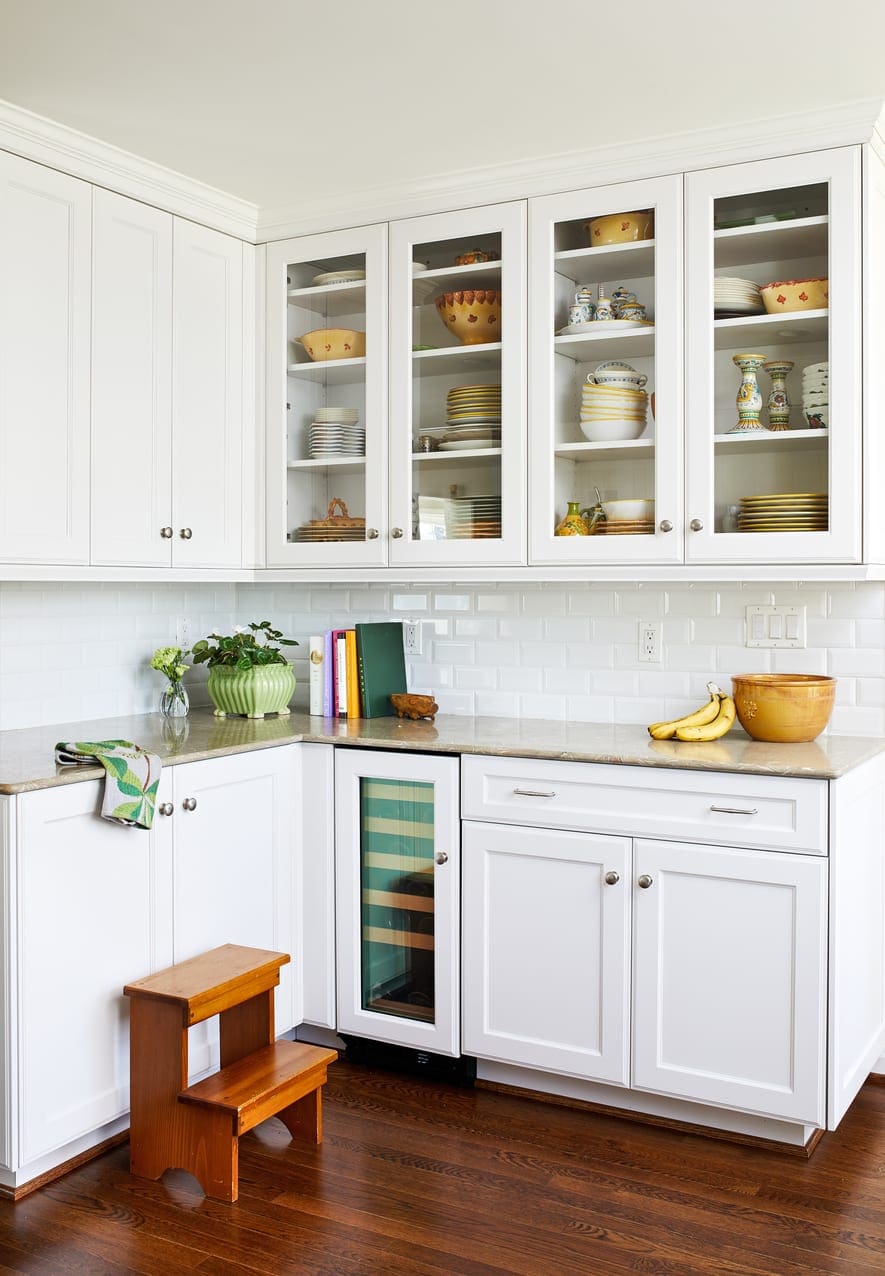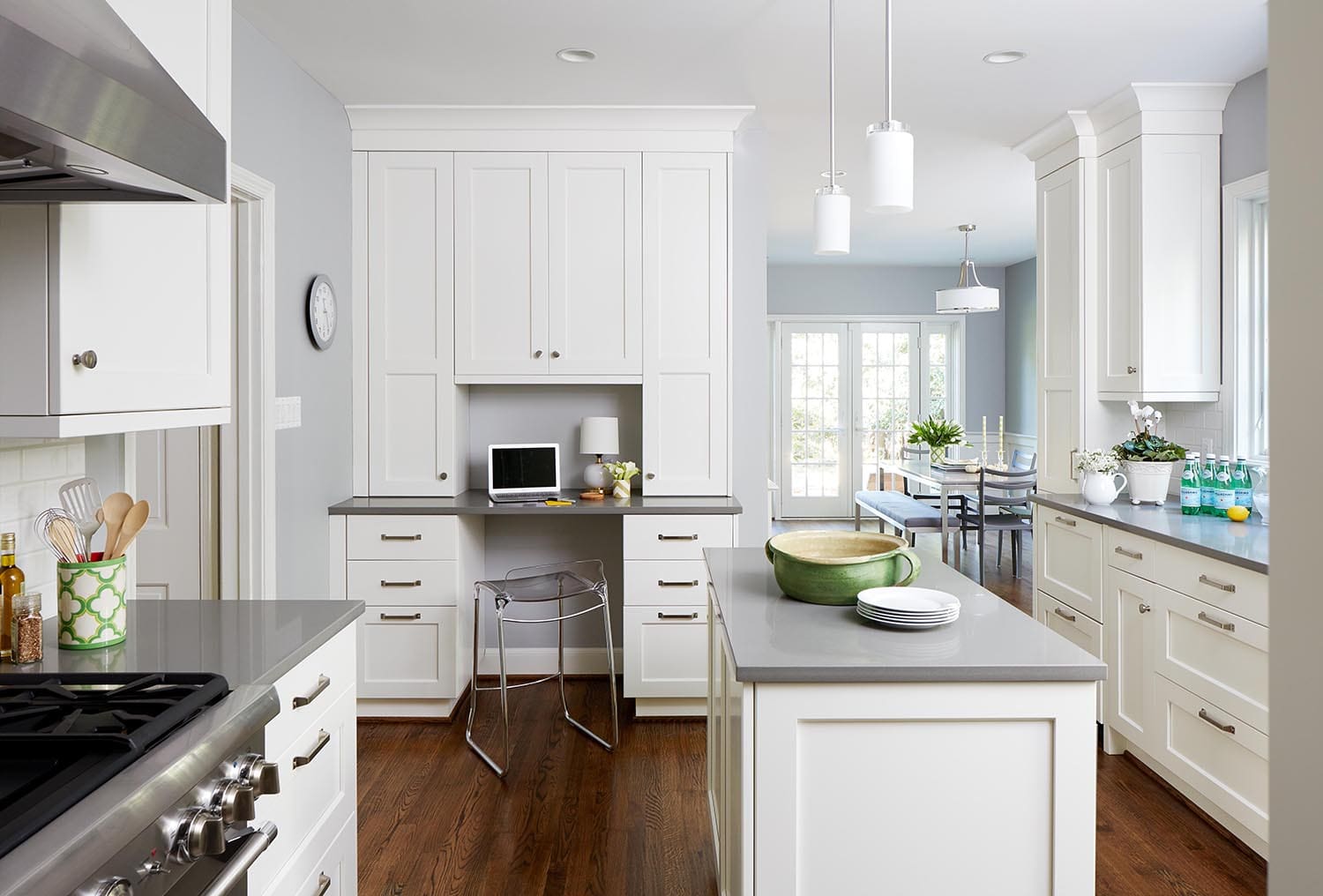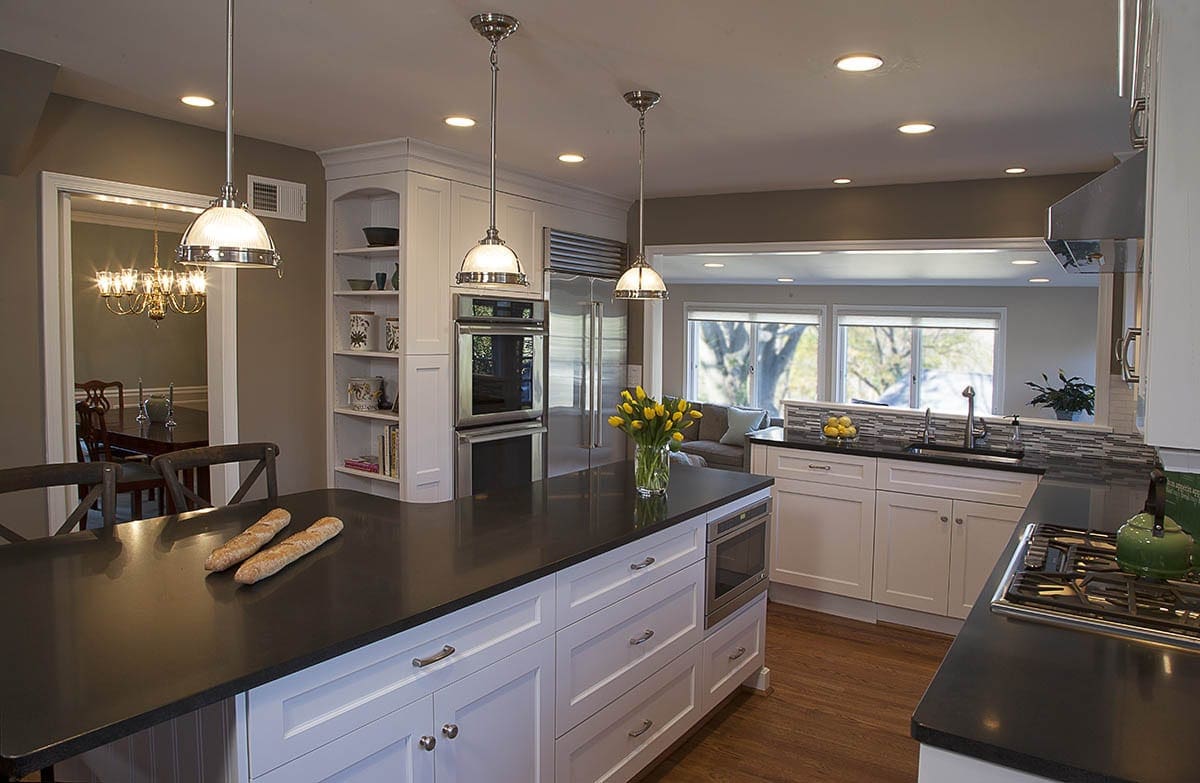 Kitchen Remodel Cost Considerations
In total, a kitchen remodel cost in Bethesda, MD, and the surrounding areas is likely to range from $50,000 to $125,000 for a kitchen under 150 square feet, from $75,000 to $150,000 for a kitchen between 150 and 250 square feet, and from $100,000 to $200,000 for a kitchen over 250 square feet. If you're considering an ultra-customized renovation—think everything from knocking out walls to top-of-the-line custom cabinetry and appliances throughout—expect that number to fall between $200,000 and $300,000.
Those are large ranges, but that variance is understandable when you consider all the different forms a kitchen remodel can take. Curious about the choices you'll face in your own remodeling project? We'll walk through a few of the biggest considerations our clients have and how they may affect your overall budget.
New Appliances
New appliances—from refrigerators to stovetops, dishwashers to microwave ovens—are a common component of most kitchen remodel projects and can comprise a sizable portion of your total budget. Given their heavy daily use, it's important to consider long-term quality for these components. On the low end, new appliances could add around $5,000 to your total remodel cost. If you're looking at higher-end products, however, the price tag could range from $15,000 to $40,000.
In addition to the standard appliances, you may want to consider options like a wine fridge or warming drawer. That latter will cost between $1,000 and $3,500, while a fridge for your favorite reds and whites could range from $1,000 to $5,000.
Updated Cabinets
Another common upgrade in a kitchen remodel is the cabinetry. If you're looking to keep costs low, new mid-grade cabinets will add between $4,000 and $15,000 to your remodel cost, depending on the size of your kitchen. The cost of high-end cabinetry, meanwhile, will generally fall between $12,000 and $25,000.
To further boost your kitchen aesthetic, consider opting for custom cabinets designed for your unique space. You can also incorporate conveniences like sliding shelves and other more functional interiors to enhance your daily quality of life. The cost of this renovation will range from $20,000 to $30,000 in a small kitchen, all the way to the upper end of $75,000 in a large kitchen.
Floors and Countertops
Given the amount of wear your floors and countertops get on a regular basis, they're often prime candidates for a kitchen update. The cost of a new flooring like luxury vinyl tile will begin at $1,200 in a small kitchen and range up to $5,000 in a large one. Opting for hardwood flooring, however, will add a bit more to these costs, ranging from $3,500 to $6,500 overall.
When it comes to countertops, your primary options are granite, quartz, and marble. The most affordable of the three, granite, will cost anywhere from $3,500 to $7,000 depending on the size of your kitchen. At the high end, marble countertops will range from $4,200 to $12,000, while a quartz option will fall between the two.
In addition to countertops, a tile backsplash is another way to visually transform your kitchen. Depending on the size, this feature will typically cost between $1,200 and $3,500.
Lighting and Plumbing
Ideally, your kitchen's lighting and plumbing should be both highly functional and add to the overall aesthetic of the room. New lighting, including recessed lighting, hanging, and pendant fixtures, will typically range from $750 to $3,500, depending on the number of fixtures. Under-cabinet lighting is another popular option and will fall between $450 and $2,000.
Interested in installing a second sink on your island, or like the oversized look of a farmhouse sink? Expect either option to add between $750 and $2,000 to the total cost of your remodel. Other new plumbing fixtures, including different types of faucets, can range from $1,000 to $4,000.
Expanding the Kitchen
In some homes, the kitchen may simply not be large enough to accommodate your modern lifestyle. In that case, you may want to expand your kitchen by building an addition or taking square footage from an adjacent room.
You may also be interested in an open floor plan that combines your kitchen with your dining area or family room. This can provide a more spacious feel across your first floor and streamline your daily routines, in addition to creating a better atmosphere for entertaining.
In the case of expanding or converting your kitchen to an open floor plan — or anytime that walls are being built or torn down during a renovation — you can expect your kitchen remodel cost to rise. Tearing down a load-bearing wall, for example, could cost anywhere from $2,000 to $10,000, though that figure will be higher if there is electric wiring or plumbing in the wall. Building a new wall, on the other hand, will likely cost between $500 and $2,200.
Create the Kitchen of Your Dreams with InSite Builders & Remodeling
Whether you have already decided on the renovations you want or are interested in hearing more about your options, our team of experts at InSite Builders & Remodeling can help. We've worked with homeowners across Bethesda, Chevy Chase, and Washington DC, NW to transform their kitchens into modern and convenient spaces that complement the rest of their home and their lifestyle.
Become a Client for Life
Our business philosophy is dedicated to making you a Client for Life by providing stellar service and stunning results. We understand the trust you are placing in us by bringing us into your home, and we honor that trust by providing a truly personal experience with expert results to meet your goals and exceed your expectations. We are committed to minimizing the inconvenience a remodel can pose by taking care of all the planning and details ahead of time, so we can proceed efficiently and effectively when the work itself begins in your home.
When it comes to your kitchen remodel cost, you can expect clear communication regarding your options and design choices. By respecting your time, your home, and your budget, we hope to provide a remodeling experience with minimal stress and maximum results.
Whatever your dream for your Bethesda home may be, InSite Builders & Remodeling can help. Schedule an appointment to speak with our design team and get started on your kitchen renovation today!