Have A Question? Ask Our Expert Home Remodeling Contractor!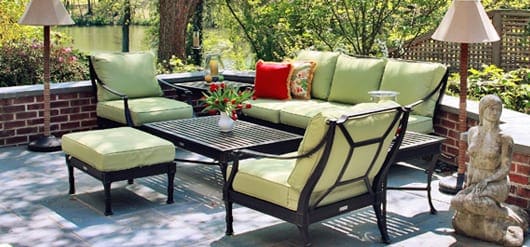 Peruse Our Frequently Asked Questions, Or Send Us One Of Your Own
As soon as a contract is signed, our home remodeling contractor will start strategizing with you about how to prepare your home for the first phase of your renovation.  We recognize that each client's needs are different, i.e. a family with children will likely require more accommodations than a couple. 
We'll also try to minimize the inconvenience that a renovation can cause. For example, If your kitchen will not be functional during construction, we'll find a usable space with a sink and then might add a microwave, hot plate, and toaster oven. If the weather and season allows, an outdoor gas grill can temporarily function as your oven and cooktop. Think of it as an adventure...cooking in nature! 
What about Fido and Fluffy you ask? We're pet lovers, too, and we go out of our way to help your furry friend feel as safe and comfortable as possible while we're in your home. 
Unfortunately, at some point, you and your family will likely experience some inconvenience in the name of your home renovation. However, there are steps that our home remodeling contractor will take to minimize that feeling. In our world, one might say that "cleanliness is next to godliness." We protect your home's interior by installing plastic barriers around the construction perimeter. Additionally, Insite Builders uses a dust machine called Build Clean during the demolition phase as well as dusty projects like sanding floors or drywall and cutting trim. Affected floor surfaces are protected, and workers wear shoe covers as well. This prevents us from accidentally tracking dust into other parts of your home, and makes for much easier cleanup.
Additionally, we'll take steps to control your HVAC system that will help maintain your comfort and keep dust at a minimum.  We will cover all return ducts with filters during construction and change them frequently to keep them clean and functional.  All our job sites are cleaned daily, and construction trash is maintained in its own dumpster on-site.
InSite's President Stephen Gordon always says there are some things that homeowners have control of...and some they don't. When it comes to renovating your home, the things that you have complete control over include:
The materials you select
Avoiding unusual shapes in additions
Having a realistic budget 
Your timing and deadlines
The total square footage of the remodel
Our team members want to help you control costs, and our home remodeling contractor may make suggestions to help you do so as we go about designing and planning your project. For example, we may suggest high-quality but lower-cost alternatives for items like doors and windows, or we might refer you to another vendor with lower prices. We call that value-engineering - by thinking creatively and using our decades of experience and knowledge, we will help you identify things that are "must-haves" vs. "Things I can live without."  
Our design-build model ensures that you know where your dollars and cents stand at each point in your renovation. In fact, most of our clients spend as much time in the design phase as they do in the construction phase. Here at InSite, we strongly believe that thorough planning and lots of communication will lead to the most stunning results - and at a price point that fits your budget. Why settle for less?
As previously mentioned, most of our clients spend as much time in the design phase as they do in the construction phase. This helps us give you the result you want, all while staying within your budget.  
Generally speaking, the scope of your project is an important indicator of how long your project will take. Where a "pull and replace" bathroom might take eight weeks, fully gutting a bathroom or adding one to the house could take significantly longer.  The same goes for whole home renovations, kitchen remodels, and master baths. It all simply depends on the nature and size of your project.
Issues that can impact our timeline include: 
Are we moving structures?
Are we moving plumbing?
Are we adding or deleting space?
Is it an interior or exterior remodel?
While we can fairly easily work through the answers to these questions, there are a couple more factors that may have more complicated answers: 
What is the lead time for your specific materials? 
What kind of "surprises" might we find behind the walls?
Lead time for materials is very important and can have a huge impact on your project's timeline.  That Calacatta marble you LOVE but the stone supplier doesn't have the right size for your kitchen island? That could be weeks or months of waiting. In cases like that, we might suggest the equally beautiful, non-staining quartzite countertop which is currently in stock, in the correct size, and will give you the exact look you wanted while still keeping your project on-time. On the other hand, if you would like to wait for that one piece of that project that you've completely fallen in love with, we can adjust our timeline to accommodate your wishes.
Another issue that could impact how long your project takes are the "discoveries" our home remodeling contractor might make during construction. Even the best-kept homes can fall victim to issues like water damage, termites, structural issues, clogged drain lines, or code-compliance issues.  To maintain the integrity of your home, these issues must be addressed head-on if we do run into them. Our professionals at InSite Builders will do everything we can to tackle and overcome them in the most efficient way possible.
One last way our clients can help rein in both project cost and timeline is to manage the number of change orders submitted. Our designers will take the time to walk you through a slew of options, with the goal of helping both you and us know exactly what you want. We are certainly willing to accommodate a change of mind, but depending on its nature, it may add to your cost and your waiting time.
If you have other questions, please get in touch with us! The more educated you are right from the start, the smoother your project will go and the happier you'll be with your result.