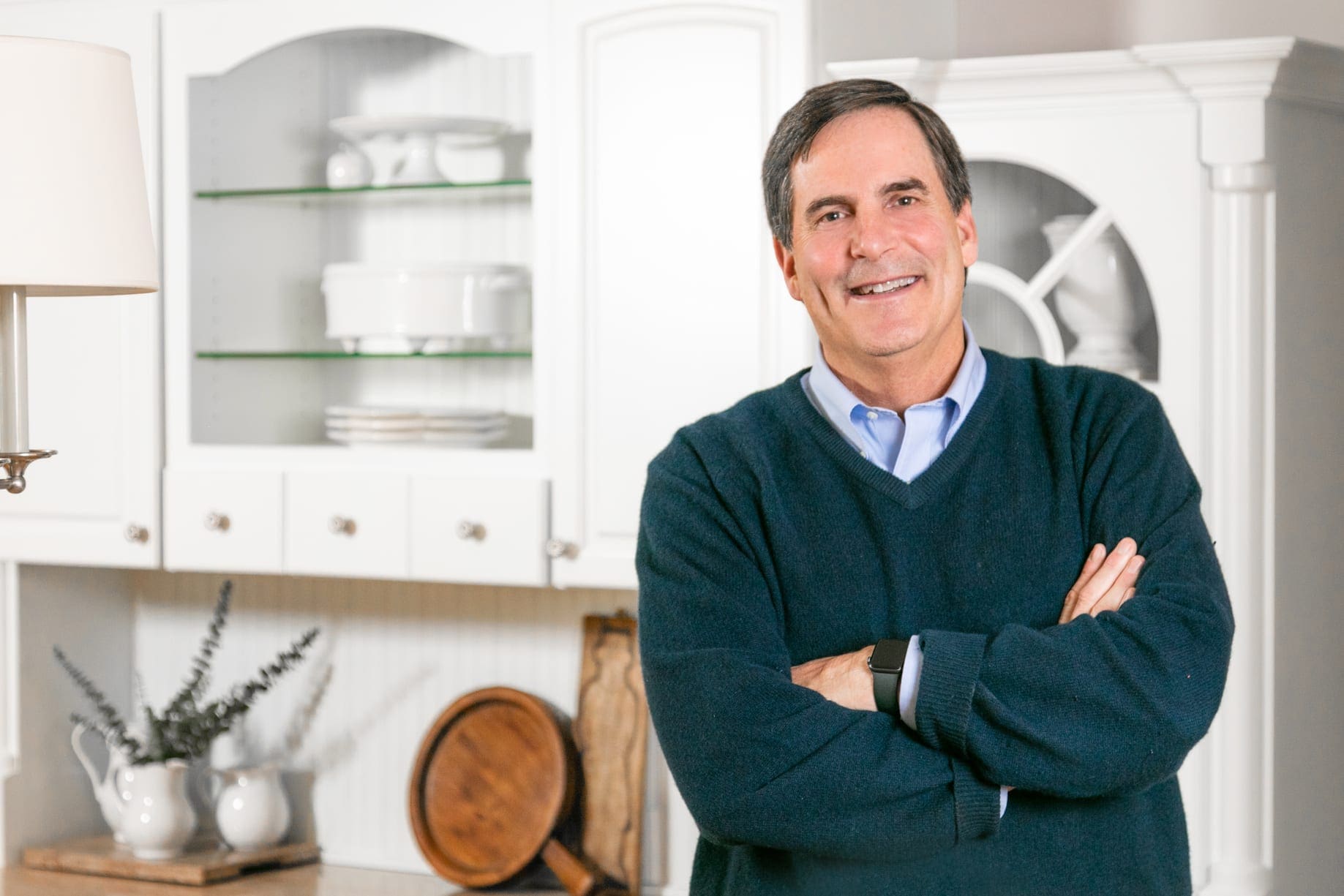 Stephen Gordon
President
As the third generation of a family of home builders in the Washington D.C. metropolitan area, Stephen began his career working for his family business, Gordon Builders. It was there that he began a small remodeling division. Realizing that he had found his passion in remodeling, he went to work for an established home renovation company to learn his craft and gain experience. Then, in April of 1996, with two small children, a desk in the basement and a one-page business plan, he took the leap and opened InSite Builders & Remodeling. Now, over two decades later, Stephen is proud of InSite's Client for Life model which is based on the trust and camaraderie that is established throughout a project as well as on the quality of our renovations.
Mary Gordon
Vice President
After graduating from George Washington University, Mary began her career working at The White House. From 1984-January 1989, she served as the Assistant to First Lady Nancy Reagan's Press Secretary. Following this, she was at home raising a family and helping on a part-time basis with administrative tasks at InSite. Through the years her duties have expanded, and, as Vice President, she oversees the Administrative and Marketing divisions and works closely with the President and General Manager to develop and maintain the mission, vision and culture of the company.
Chris Katkish
General Manager
Chris began his career at InSite at age 16 as a field intern. Assisting a project manager on several projects that first summer, Chris became aware of the organizational skills necessary in production. Right from the start, he began developing systems and processes to facilitate growth and streamline projects. Chris is responsible for transitioning InSite into a paperless company, introducing CRM software to more efficiently manage production and bringing 3D modeling into our design process. In 2018, Chris was promoted to General Manager. Chris was named to Professional Remodeler Magazine's "Forty Under 40" and interviewed by them for his innovation with virtual reality.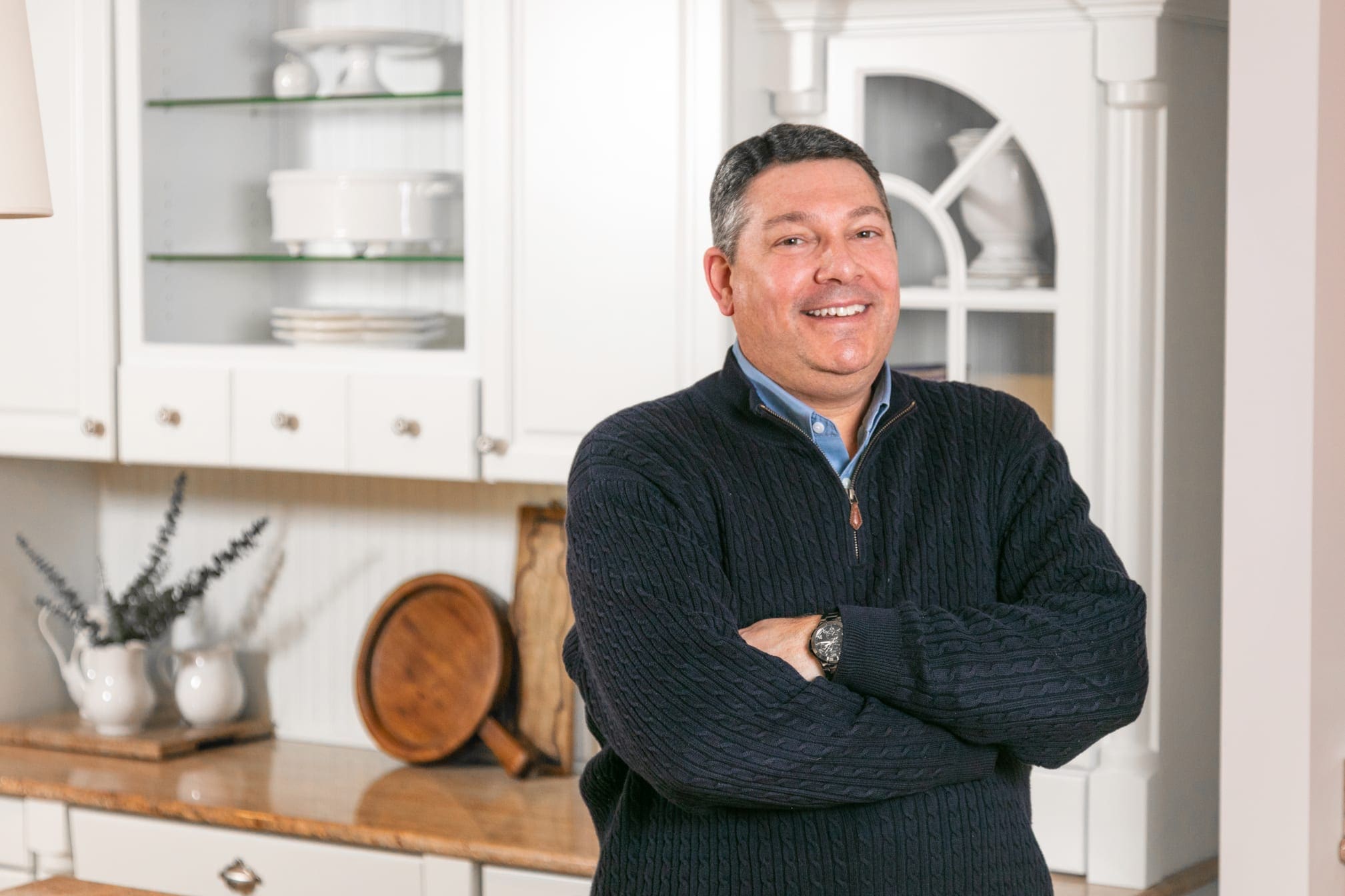 Tom Reineberg, Registered Architect
Director of Design
Tom has a background of over 3 decades in residential architecture. Often described as a "dream weaver," he brings to InSite a passion for design and a wealth of knowledge in cost estimating, overseeing budgets, field management and client interaction. In addition, he has hands-on construction experience with concrete, masonry, carpentry, drywall, plumbing, tile setting and more. This unique combination of design and construction skills allows Tom the opportunity to help clients develop a comprehensive approach to their renovation and the ability to solve complex issues.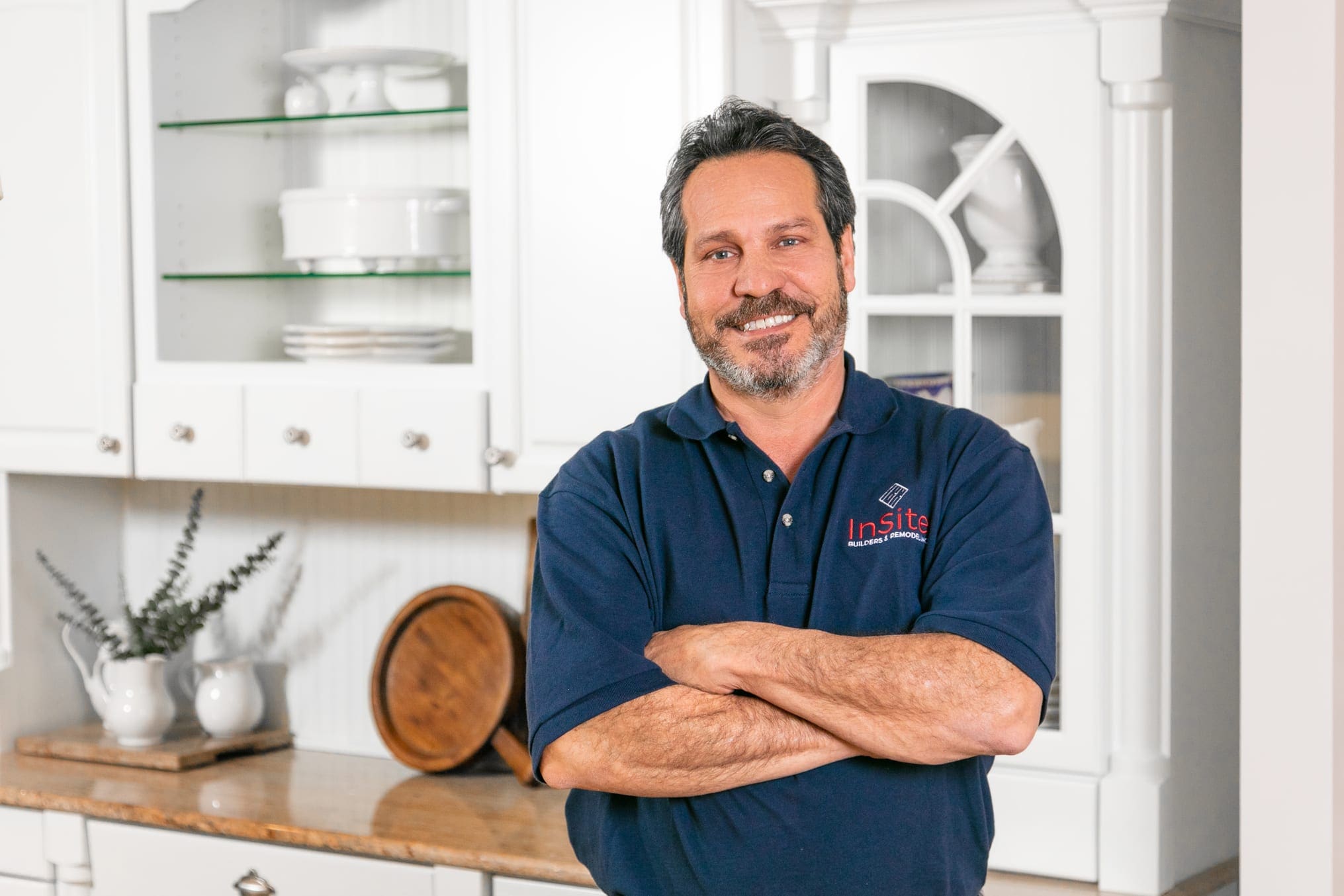 John Campitell
Project Manager
There isn't any area of residential construction management that John hasn't experienced first-hand. From estimating to site management to building code compliance, he has accomplished it all. John studies every detail of a project before a renovation begins, and his organizational skills and thorough understanding of the overall scope of work gives him a unique advantage in managing projects. John counts the feelings of his clients as paramount and works hard to communicate clearly with them and to earn their trust and confidence.
Tito Pinto
Assistant Project Manager
Tito has spent his entire career in the construction industry and is known for saying, "In the construction business, there are only good days." With an attitude like that, it's no wonder he's been a success! Tito is the aide-de-camp to the project managers and assists in overseeing and administering the many details of a renovation project on a daily basis. From clients to peers to inspectors and subs, Tito's experience and kindness have made him an invaluable member of the InSite Team.
Ricky Myers
Project Manager
Ricky knows a thing or two about construction! By the age of 10, he was working for his uncle as an apprentice plumber and plasterer. After graduating high school, Ricky began a tour of duty with the United States Army. He credits the Army with teaching him discipline and the ability to accomplish a mission at all costs, and he applies these principles in his job as project manager. Ricky oversees all projects that do not require design as well as the InSite home maintenance program. Ricky considers a project finished only when his clients are happy, and he's exceeded their expectations.
Rachmaun Watts
Project Manager
Although Rachmaun's education in the building trades prepared him well for a career in construction management, it is his upbringing that really sets him apart. "To be a man of integrity, to be straight with people, and to always keep your word" are the principles that Rachmaun learned growing up, and these principles inform his approach to each of his remodeling projects. One homeowner said, "If communication is key to successful remodeling, Rachmaun was a consummate communicator, sharing challenges and concerns, presenting solutions and strategies. He was extraordinary in guiding our construction to a successful conclusion." Now, isn't that the kind of project manager you'd like overseeing your home renovation?!
Lisandra Watson
Operations Manager
It's a sure bet that if you partner with InSite, at some point you will have the pleasure of working with Lisandra. As operations manager, Lisandra is a trusted and indispensable member of our team, and everyone's "go-to" for just about everything. In her role, Lisandra uses her expertise in technology and talent for organization to develop and facilitate company procedures and processes. A degree in accounting, a 15-year career as an entrepreneur, and a passion for helping people succeed and businesses grow makes her a natural leader within the InSite community.