Discerning Upper Northwest DC Bathroom Design
Create An At-Home Oasis With Our Bathroom Design Services
Living in the Upper Northwest DC neighborhood can feel like living in the heart of American history. Beautiful monuments grace the area with reminders of America's founding families. The nearby Washington National Cathedral is a treasured space, nicknamed the spiritual home of the nation.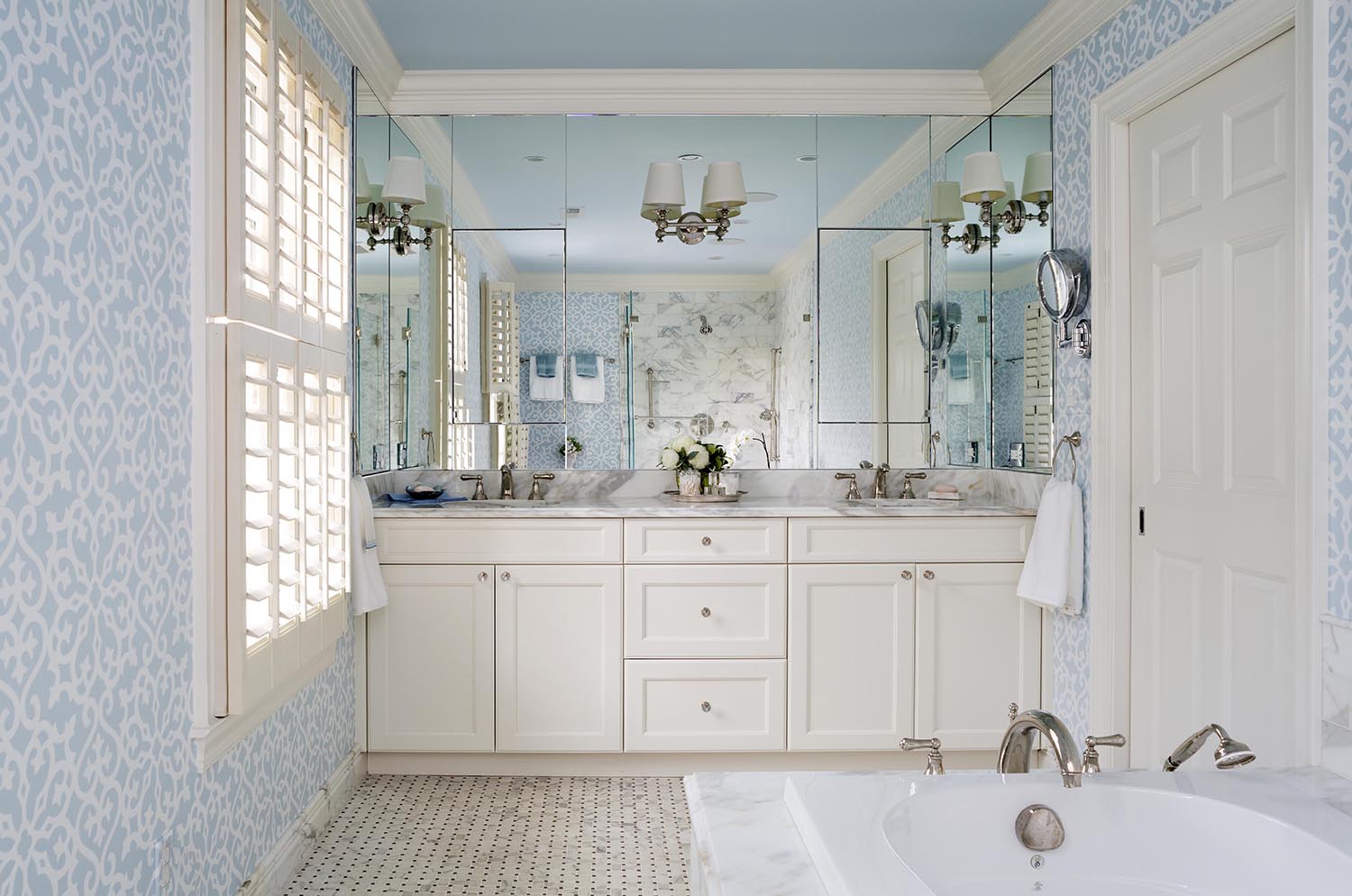 But it's not just the rich history that attracts Washington DC families to the area! This is a welcoming neighborhood where homes have character, personality, and history. They are ideally located for commuting into the city while giving you access to terrific shopping and outstanding schools. These homes have a lot of history of their own, too. And while it can be a pleasure to own a home so steeped in the history of the nation, often times they'll need a bit of work. One of the first rooms in these historic homes that will need updating is the bathroom.
If it's time to update the bathroom in your DC-area home, then you'll want to contact the InSite Builders bathroom design team. We'll help you design a bathroom that captures the spirit of your home while giving you the functionality you need.
We Can Design the Perfect Bathroom For You, Your Family, and Your Guests
You spend a fair amount of your day in the private sanctuary of the bathroom. The room might be your private bathroom, one for the family, or a bathroom designed for your guests. You start your day there, getting ready for everything your schedule has in store. You end your day there, too, relaxing and unwinding from the business of the day and preparing for a good night's sleep. We all need the bathroom, and that's why you should give it special consideration when designing and updating it.
That's precisely what our bathroom designers do. Our team will carefully consider your household's needs when it comes to a bathroom. We'll work with your budget, timeline, and design aesthetic to design the bathroom of your dreams.
Increase Functionality Without Sacrificing Style
The InSite Builders and Remodeling team goes beyond the basics when it comes to your bathroom design. While fresh paint, flooring, and new fixtures is a good start, your bathroom can be so much more than that. We can increase their functionality, giving you new features that integrate into your morning and evening routines. Consider adding features to your Upper Northwest DC bathroom that transform it from a functional space to something more luxurious. Imagine having your own steam shower or luxury spa tub!
Of course, we can help with the basics, too. Imagine adding a second sink so everyone has plenty of space to get ready. Or creating integrated storage solutions that help you keep your bathroom tidy. Perhaps you've been dreaming of a powder room that's the perfect space to get ready for a busy day. From the luxurious to the basic, we'll make sure we cover every aspect of your bathroom remodeling project. In the end, you'll have a space that offers the functionality and style you need while offering the extras you want, too.
Upper Northwest DC Bathroom Designers Create Dream Bathrooms
Our design team works in many historic homes in the Upper Northwest DC neighborhood. Because of our experience, we understand the special care needed when remodeling older homes. Many homeowners are eager to update their bathrooms but worry about maintaining the historic details that make their home special. With the InSite bathroom design team, though, we turn older bathrooms into beautiful spaces that maintain the style of your home.
Talk to our design team today to learn more about what we can do and to start the design process. We'll work with you to integrate your ideas into design plans that you can't wait to see come to life in your home!
Discover How the InSite Process Brings New Life to Your Bathroom
Every project that comes to the InSite team is unique. And our unique approach to the design process is something that sets us apart as one of the top remodeling companies in the Washington DC area. Here is what you can expect when you meet with our bathroom design team:
We start by listening. Our team doesn't rely on cookie-cutter solutions for our homeowners. Instead, we start the design process by simply listening to you. We take the time to understand your ideas, your needs, and gather information on your budget and timeline. It's only when we have that information that we start the design process.
We design with your feedback in mind. Our team will carefully measure your home so we can provide you with accurate ideas about what the final project will look like. We present the design ideas to you and listen to your feedback. This is about creating the perfect bathroom for your home, so there is no detail too small. We'll make sure it's absolutely perfect before we get to work, but we also make sure it's all within your budget.
We keep your budget in mind throughout the construction process. We want our clients to know exactly what to expect when it comes to their bathroom design and remodel. We'll go over the budgets, product selections, and timeline with you before we start to work. And we'll keep you informed along the way, updating you on budgets and project progress. And if you have any questions about cost, design, or what's happening next, we'll be here to get you the answers you need.
You can read more about our design process and see for yourself how it sets us apart in the remodeling industry.
Our Goal is To Make You a Client For Life
If you've been through the remodeling process before in your home, you know how stressful it can be. Our goal is to take the uncertainty and stress out of your remodeling project and leave you feeling excited about the final results. We're experts at what we do. That's why so many of our customers return to us again and again for their home remodeling needs.
We work hard to establish a relationship with our clients. We want you to trust our team and know that we'll deliver the results you want to see. Our ultimate goal is to make you a customer for life, returning to our team when you need something else done in your home. And likewise, we'll be here for you. If something goes wrong with our craftsmanship in the future or it isn't quite right, get in touch with us. We'll correct the issue and make sure you are happy with every detail of what we do.
Call Us Today to Speak to an InSite Bathroom Design Consultant
If you are ready to update the bathroom in your Upper Northwest DC home, get in touch with our bathroom design team today. We will schedule a design consultation at a time that works for you. We want to learn more about what you need in your new bathroom and tell you how we can help. Request an appointment with our team today!