Talented Kitchen Design Services for Your Upper Northwest DC Home
Upper Northwest Washington DC is a wonderful place to admire the beautiful architecture in treasured landmarks like the Washington Cathedral and Hillwood estate. The area boasts lavish gardens, fine dining and friendly neighborhoods that attract both tourists and residents to the area and make them want to call it home.
The upper Northwest Washington DC neighborhood is also host to many beautiful historic homes brimming with history and character all their own.
A home with history is undoubtedly an exciting find, but you may find these homes in need of an update. In most homes, the kitchen is one of the busiest rooms in the house. A well-loved kitchen not only becomes worn with work but can quickly look dated due to fast-changing themes. If your Upper Northwest Washington DC Kitchen is overdue for a modern update, InSite Builders & Remodeling is ready to become a trusted partner in your kitchen remodel.
The kitchen is a room for people. It's where the household chef creates magic. It's where the family gathers for meals and snacks, then lingers for the easy atmosphere. It's where you entertain guests and celebrate holidays. However your kitchen is used, it's likely the busiest room in the house. A kitchen remodel is the perfect way to add convenience and personalization to this important space.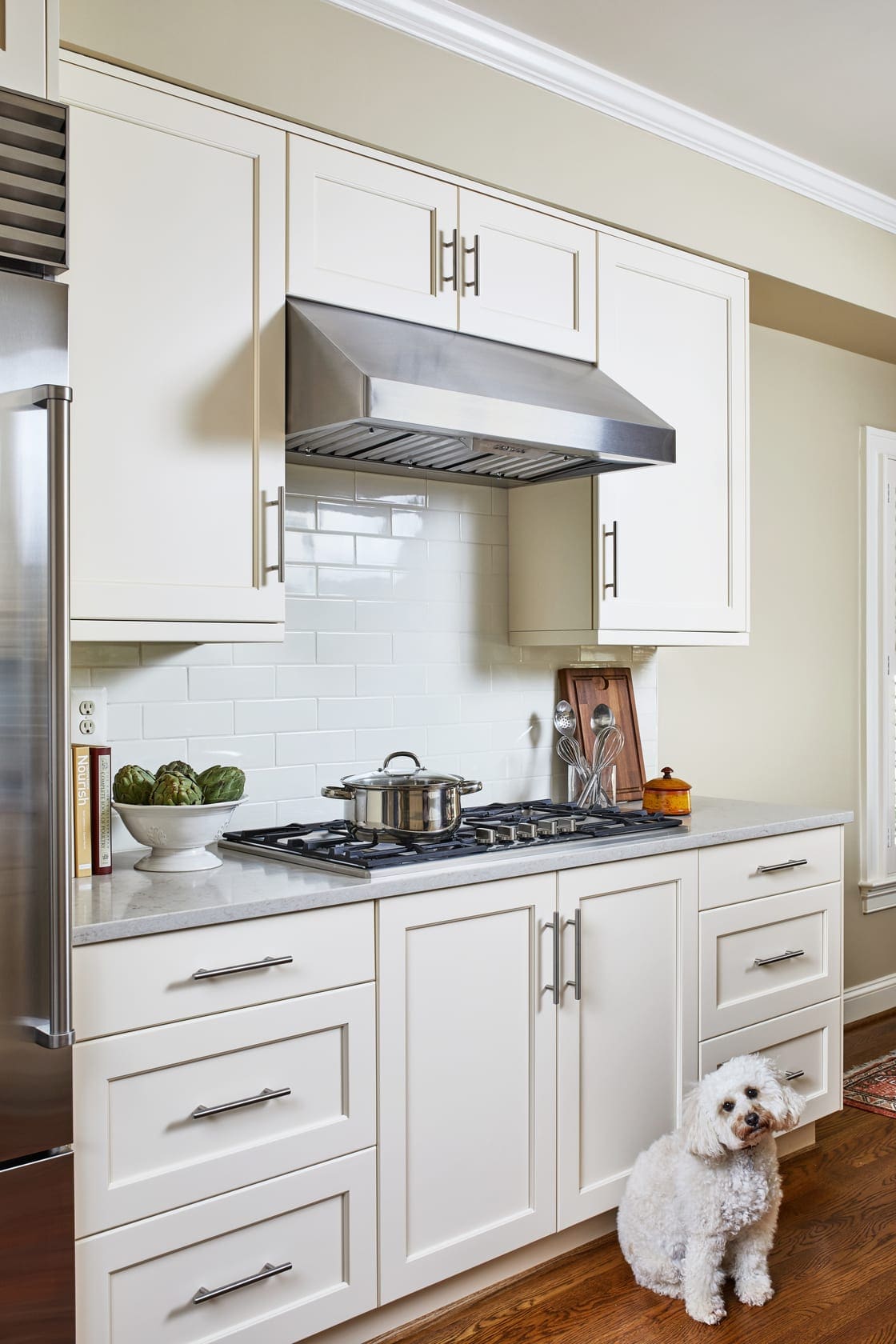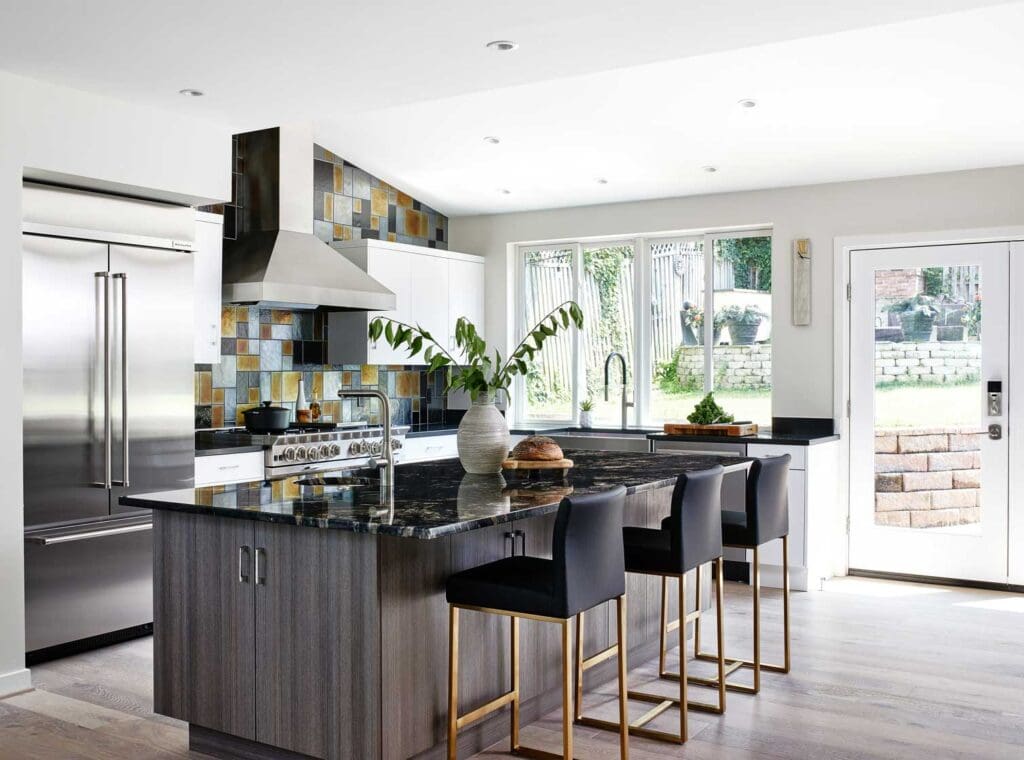 InSite Builders & Remodeling Kitchen Design Process
The InSite Builders & Remodeling process begins with your dream. Instead of providing you with a cookie-cutter kitchen or a magazine cut-out, the InSite team helps you create a kitchen as unique as the people who use it. Bringing strangers into your home can be a stressful experience. That's why we follow a streamlined process to ensure you stay up-to-date and prepared for every step along the way.
When you contact our office, we gather information about your kitchen and what you hope to achieve, then schedule a time to meet at your home.
At the initial meeting, we'll examine your kitchen, listen to your wishlist, and discuss your budget. The second meeting is when things get serious. You sign a Letter of Agreement and we begin discussing products for your remodel.
An architect or designer visits to take measurements and begin a preliminary design. When the design is complete, we gather for your feedback and approval.
Our subcontractors visit to view your kitchen, answer your questions, and provide feedback about the project feasibility and cost.
Things get exciting as you make product selections. Our team estimates costs and provides suggestions that will help you stay within your budget while creating a kitchen you'll love.
A meeting is scheduled to finalize the plans and budget, review our construction process, and review final drawings.
It's time to get started! We review and sign the final contract to create your dream kitchen.
Decades of experience have shaped this extensive up-front process that eliminates surprises and disappointments along the way. Our professional InSite Builders & Remodeling team ensure customer satisfaction in every aspect of your kitchen remodel because we want all of our customers to become clients for life.
Bringing Your Kitchen Design Remodel Dreams to Life
Any remodel can seem like a vast undertaking, but the kitchen is a hub of activity that can make it seem impossible to know where to start. Perhaps you have a vision in mind but aren't sure how to implement the design in your space. Or maybe you know you want a change but can't picture exactly what your new kitchen should contain. Some clients know exactly what they want, and we love bringing those dreams to life.
If you're uncertain, visit our portfolio and start dreaming. Since InSite Builders & Remodeling is a design-build company, we have the capability and expert team members to take care of every part of your kitchen remodel from start to finish. Taking advantage of our capabilities means you have one trusted team in your home for the entire process. Each member of our team has the experience and professionalism to treat your home with respect and make your wishes the top priority.
An Investment in the Future
A kitchen remodel is a project that brings beauty and increased functionality to your home. With professional craftsmanship and the finest tools and products available, our builders can create kitchen spaces that bring dreams to life. Imagine how beautiful natural countertops add convenience and make your kitchen look amazing at the same time. A new arrangement of your space can be like a breath of fresh air, bringing an easy flow and spacious feel to what was once a cluttered room.
With quality materials and timeless designs, InSite Builders & Remodeling can enhance the value of your home now and in the future. Bringing convenience and atmosphere to your kitchen is an investment that your family will enjoy for years to come. If you ever decide to sell your home, real estate agents in Upper Northwest DC value the addition of a professionally remodeled kitchen as well.
Customer Satisfaction Guaranteed
It is our goal to provide services that delight our customers and make them part of the InSite Builders family. Personal relationships are a valuable part of providing a service within your home and every member of our team strives to develop a friendship with every member of your household. While the InSite team is creating your dream kitchen design, you are a vital part of the team and we care about your thoughts and opinions. No job is just a job to us. Our ultimate goal is to evoke such delight in our customers that they become clients for life. We take joy in seeing the customers who have become our friends and are honored to be a part of the process of creating your dream home.
At InSite Builders & Remodeling, no job is just another remodel to check off a to-do list. We are in the business of transforming houses into dream homes for clients we hope to delight again and again. If you're ready to create the Upper Northwest Washington DC kitchen design you've been dreaming of, contact the InSite team to speak to a consultant. Our friendly team members are happy to learn about your dreams and answer any questions you may have.