Bring Inviting Outdoor Living Spaces to Your Upper Northwest DC Home
From Softscaping To Custom Decks, Our Professionals Can Do It All
During busy spring, summer, and fall days, nothing helps you appreciate nights, weekends, and days off more than outdoor living spaces that are tailored to your every need. If your Upper Northwest DC home doesn't have a yard you love, or is simply in need of an upgrade, our craftsmen can bring it to life.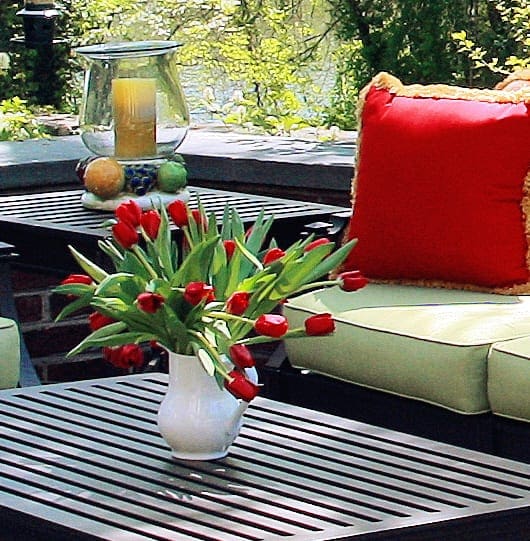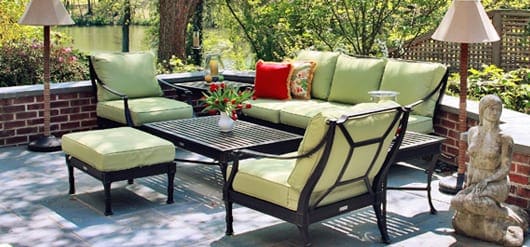 Why Invest in Your Upper Northwest DC Home's Outdoor Living Spaces?
It's important to keep the inside of your home updated, refreshed, and functional for both value and quality of life. However, your home's exterior and yard also play a vital role in your life and can have a huge impact on its value. Outdoor living spaces, when done right, can feel like an expansion of your home's interior. Even if your square footage stays the same, your home can feel more roomy, welcoming, and updated if you invest in a well-done outdoor living space.
Decks And Patios
When hearing the words "outdoor living spaces," most people think first of decks, patios, and similar structures. Over the years, we've designed and built many of these, each one specially tailored to fit the needs and aesthetic preferences of our individual clients. We would love to do the same for you.
Patios and decks are both wonderful additions to any home, but each one provides different benefits and opportunities. Decks are often attached to the home itself and are typically elevated to provide walk-out access from a living area or kitchen. They have a high degree of customizability when it comes to size, layout, and aesthetics, and the differences can be more dramatic because of its very visible nature.
Patios, on the other hand, are often built at ground level. In the simplest terms, they are paved, flat areas of your yard that are designed to be the perfect place to relax, eat, and enjoy the outdoors.  They also have a lot of customizability and can be made from many different materials. While patios are typically much simpler than decks, they can be created with many different purposes in mind - from outdoor kitchens and dining areas to creating an outdoor living room complete with a fireplace.
Softscaping, Hardscaping, and Xeriscaping
While decks and patios are important, outdoor living spaces are a combination of multiple elements of landscaping all coming together to create a beautiful place. Our designers and craftsmen are experts when it comes to softscaping, hardscaping, and xeriscaping.
Softscaping refers to all of the living, organic elements of your landscape. This includes trees, grass, flowers, hedges, succulents, and more. Our designers make excellent use of softscaping by using it to add depth, splashes of color, and variety to your outdoor living spaces. Green spaces are naturally cooling, and nothing beats relaxing in the shade of a tree during a warm summer day.
Hardscaping, in contrast to softscaping, is all of the man-made and inorganic elements of your yard. This includes everything from decorative rocks to functional areas like pools, water features, fire pits, patios, walkways, etc. As you can probably imagine, hardscaping gives us a huge amount of flexibility and options in creating the yard of your dreams.
Xeriscaping refers to landscaping that is designed to minimize water and energy usage. It makes use of native plants and no-water elements like decorative rocks, as well as hardy transplants that can thrive in the Upper Northwest DC climate. This type of landscaping can make your outdoor living spaces more sustainable and much easier to maintain.
Choose Quality for Your Outdoor Living Spaces
When you decide to invest your hard-earned money in adding to your home, it's important to partner with a business that you can trust. At InSite Builders & Remodeling, we pledge to treat you and your home with the dignity and respect you deserve, all while paying careful attention to every detail for stunning results. To us, listening is a major part of every project. It's our goal to earn your trust throughout the process of creating your amazing new outdoor living spaces.
We are passionate about delivering great results, and surround ourselves with partners who share our feelings. We're careful to hire designers, architects, and craftsmen who are among the best in their fields. Additionally, we're constantly investing in ongoing education and training for our craftsmen so that they know the latest methods in remodeling. Top-notch customer service and communication are also high priorities for us. It's your home that we're working on, so we want to make sure you're 100% satisfied with our work.
Besides hiring and training the best people, we invest in the best equipment to make sure we can achieve the precision needed for a clean, attractive look when we're finished. Good craftsmanship is more than something we offer; it's a way of life for us. You can feel confident that we will invest every dollar wisely for a stunning return on investment that will exceed your expectations. Patios, outdoor living spaces, kitchens, dining rooms, bathrooms, solariums, basements, and more can be given a fresh look that will leave you in awe of your new and improved home.
To us, you're not simply another home renovation to check off our list. We care about you and your home and want to earn your trust so we're the first ones you call when you need a project done. We would love to be the Upper Northwest DC company you recommend to family and friends when they're looking for home remodelers! In the process of turning your house into the home of your dreams, we hope to earn your continuing business as a Client For Life.