A Beautiful Basement Remodel For Your Upper Northwest D.C. Home
From Home Theaters to Game Rooms to Basement Kitchens, We Can Do It All
Many of the homes in the Upper Northwest D.C. area have been very well taken care of, and are gorgeous both inside and out. However, if any part of the home is going to be neglected as seasons change and remodelers come and go, it's almost always the basement.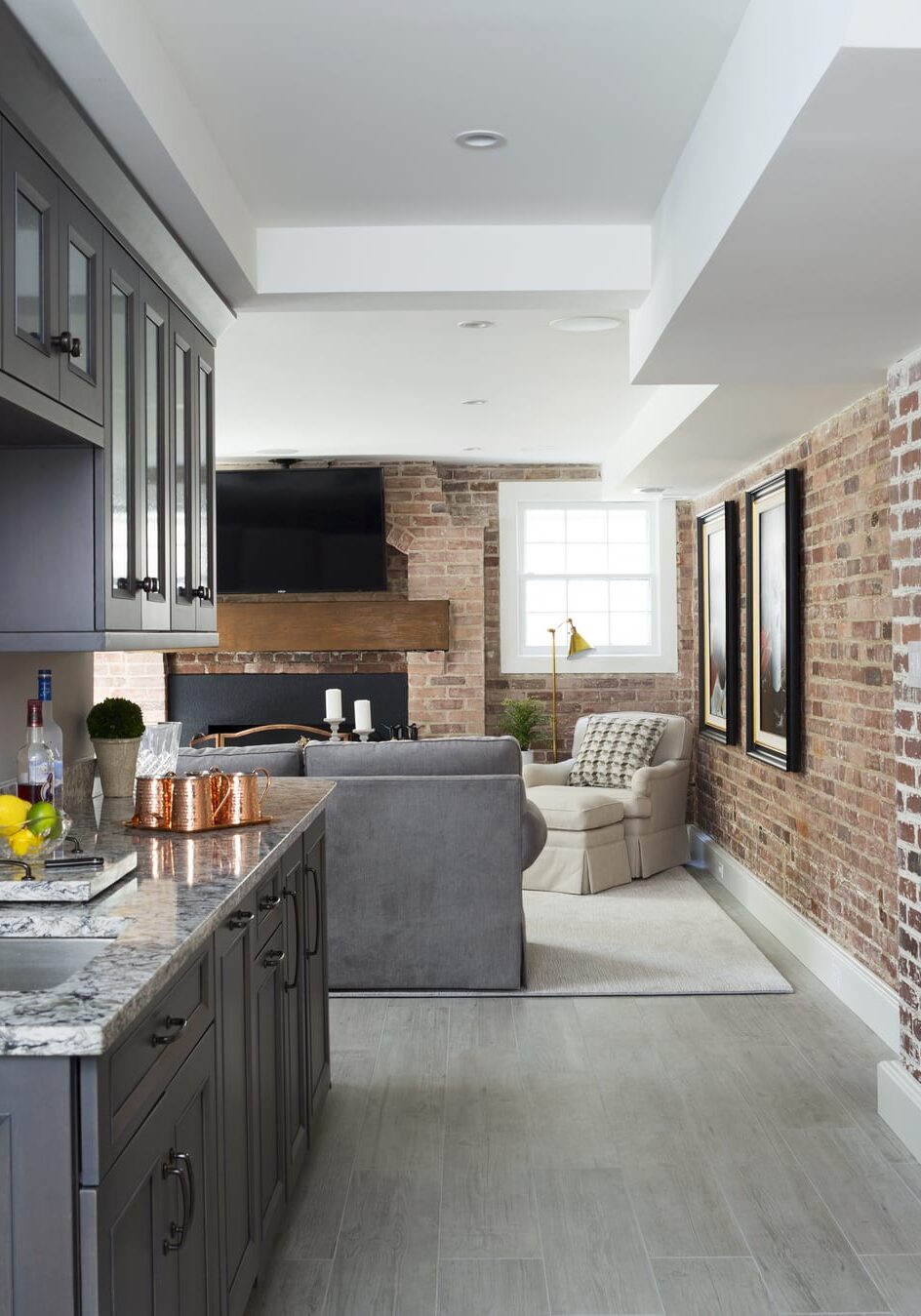 Though many of this area's homes are already very nice, remodeling the basement can add even more value (not to mention boosting the quality of life of its inhabitants.) This is especially true if other parts of the home have recently been remodeled, leaving the basement ten to twenty years behind. Our expert craftsmen will create an amazing basement remodel that will bring it up to date and match the style of the rest of your home.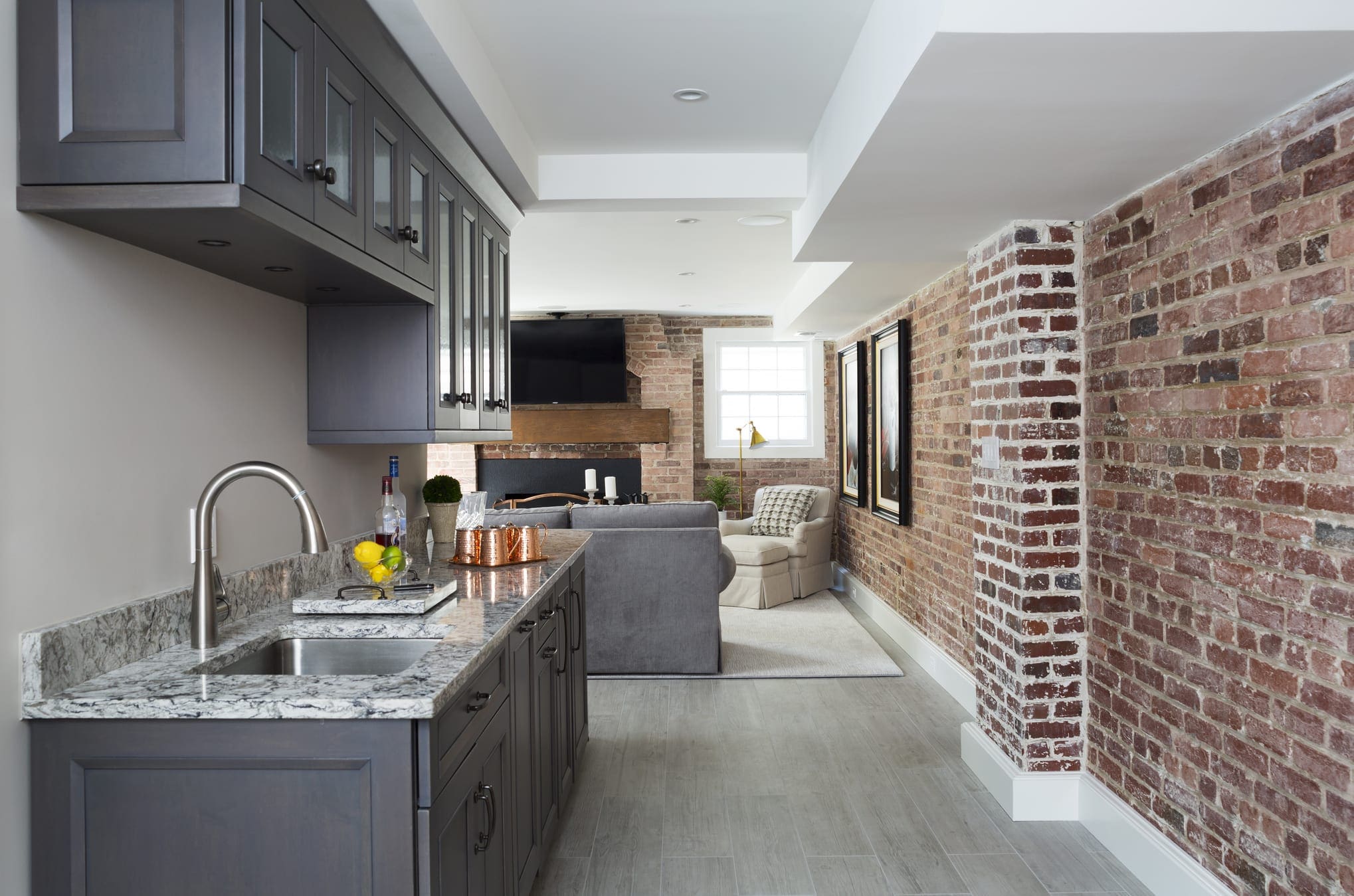 A Basement Remodel That Fits Your Needs
Every home is different, and your lifestyle is unique to you. Some homeowners are raising young children, some have teenagers, some live with just their partner, some work from home, and the list goes on. At InSite, we take pride in making sure every remodel fits the needs, lifestyle, and aesthetic preferences of each individual client. Your project will be no different.
Our designers and craftsmen have years of experience and are among the best in their fields. As part of our design process, we will put together a team that's personalized to you and your project, and you will work with them from start to finish. That way, you can get to know the people that will be designing and constructing your basement remodel and feel comfortable with them.
Remodeling your basement is exciting and fun - but it can also be stressful at times. We will do everything we can to inspire confidence and trust in our work so that you can simply relax and be excited as your brand new basement takes shape before your eyes!
Basement Finishing in Upper Northwest D.C.
Unfinished and partially finished basements are common all across the United States. Since building a home can be an expensive proposition, the basement is typically the part that's left until later while the rest of the home is made functional and inviting. However, finishing your basement can add a lot of value to your home by expanding its usable living space. This is especially true if you decide to put in specialty features such as a home theater or office.
Basement finishing projects are some of our favorites because that area of the home has so much potential, and we can often shape it exactly to your needs and specifications. If you have a basement that needs to be finished, we would love to be your remodeler of choice!
Our Design-Build Services Will Make Your Life Easier
As homeowners ourselves, we understand that remodeling can cause stress and even a little bit of anxiety. It's our goal to streamline the process as much as possible so that you have less to worry about during all the phases of basement remodeling and construction.
We offer design-build services, meaning that we will design your remodel in-house as well as do all the construction ourselves. This offers several advantages:
You can keep your entire remodel with the same trusted team from start to finish.
None of the fine details of your remodel will get lost in a transition between two different companies.
You will only have to worry about one point of billing throughout the entire remodel!
If you choose, you can only design with us, or only build with us. However, we have seen a lot of success in the past with the design-build model, and highly recommend that you take advantage of our convenient, streamlined process. We would love to answer any questions you may have, so don't hesitate to give us a call at (301) 263-9700 or contact us through our online form.
Our Goals: Foster Trust And Create Stunning Spaces
To us, you're not simply another home renovation to check off our list. We care about you and your home and want to earn your trust so we're the first ones you call when you need a project done. We would love to be the company you recommend to family and friends when they're looking for home remodelers! In the process of turning your house into the home of your dreams, we hope to earn your continuing business as a Client For Life.