Add A Sunroom To Your Beautiful Chevy Chase, Maryland Home
From Relaxing to Entertaining, There's No Better Place to Unwind
When the days get shorter and colder, there's nothing better than still being able to relax in the warmth of the sun - within the comfort of your own home. As spring turns into summer, it's also nice to be able to enjoy the sun without having to worry about the burn. A well-planned, beautiful sunroom can make that all possible and is a great addition to any home in Chevy Chase, Maryland.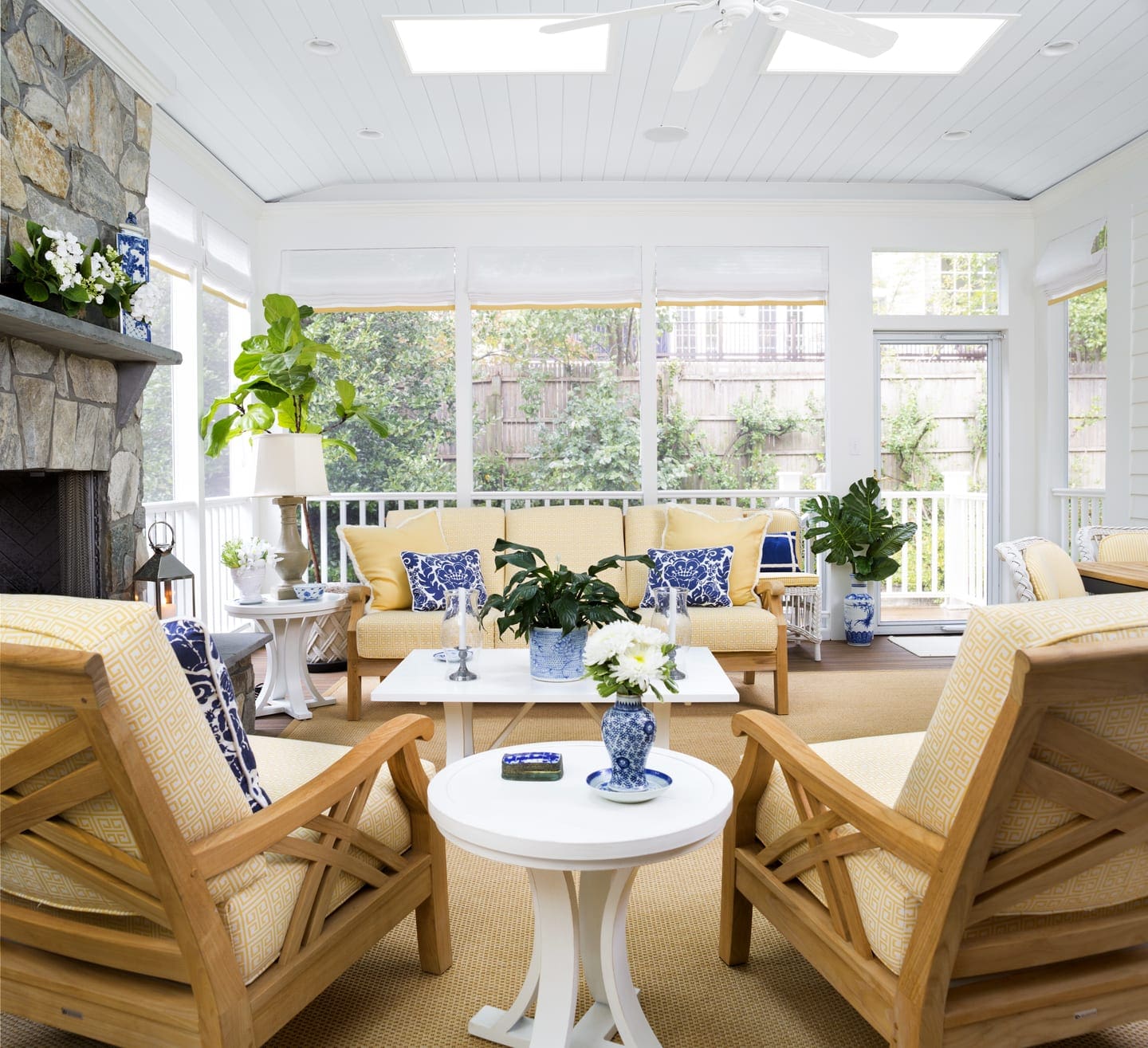 Adding a Sunroom can Add Value to Your Chevy Chase, MD Home
Sunrooms, also known as solariums, are just what they sound like: a specialized room with lots of glass (and sometimes a glass ceiling as well) that's designed to let in the light. They are typically add-ons and can be constructed with a variety of materials depending on your preferences, style, and budget. They provide many benefits to their owners, including:
Adding value to the home - solariums can range from simple to lavish, but having one in the first place is one of the most cost-effective ways to add value to your home.
Adds square footage - and what's not to love about more living space? Aside from the monetary value more square feet adds, it also increases your own quality of life!
Perfect for entertaining - a sunroom can be the perfect place to host a small gathering with a group of close friends (adults and kids alike!). Or, if you're hosting a larger party, it can be a great place for guests to spill into and enjoy food and conversation in a slightly quieter setting than the main living areas.
It's a flexible space - a solarium can become whatever you need it to be, including a workout room, playroom for young children, casual dining area, or even a guest room. The possibilities are nearly endless.
Great for growing indoor plants - Chevy Chase has a long enough growing season that outdoor gardens can thrive here, but winter still renders them dormant for months on end. Depending on the type of sunroom you choose, you can grow small plants such as herbs indoors all throughout the year instead of having to wait for spring.
Bringing the outdoors in - many of us long to enjoy the outdoors, but sometimes our idyllic expectations don't match reality. Between allergens, bugs, noise, and sunburns, sometimes the desire for comfort wins out over our longing for nature. Solariums solve this problem by putting you in an environment that has all the relaxing benefits of nature without its discomforts. You'll also be able to enjoy nature in all types of weather - rain or shine.
Improves mental health - studies show that interaction with nature, especially green spaces and sunlight, can have a positive effect on mental health. They can even combat depression and anxiety.
No matter how big or small your solarium is, you're sure to reap many of these benefits, as will any family members and friends you (and they) invite into your home.
Three-Season vs. Four-Season: What's the Difference?
As with the majority of home renovations and additions, there are ways that your sunroom can be personalized to fit your needs. One of the biggest ways to do this is by creating either a three-season room or a four-season room.
Three-season sunrooms are designed to be used during spring, summer, and fall, when the weather is warm enough to comfortably heat the room on its own. This type of sunroom is not designed to be heated during the winter or cooled during the summer, which means that it likely won't be comfortable enough for much use during Chevy Chase's winter months. However, they still provide great benefits for the majority of the year, and they are typically less expensive to build than a four-season solarium.
Four-season sunrooms are designed to be enjoyed year-round, and can be heated and cooled. Recent advances in technology have made it so our craftsmen can make these rooms very efficient, minimizing heat and/or cold loss and eliminating leaks. While they can cost more than three-season rooms, the value and quality of life they provide to Chevy Chase homeowners is often well worth the investment.
Choose Quality for Your Home Addition
When you decide to invest your hard-earned money in adding to your home, it's important to partner with a business that you can trust. At InSite Builders & Remodeling, we pledge to treat you and your home with the dignity and respect you deserve, all while paying careful attention to every detail for stunning results. To us, listening is a major part of every project. It's our goal to earn your trust throughout the process of creating your amazing new solarium.
We are passionate about delivering great results, and surround ourselves with partners who share our feelings. We're careful to hire designers, architects, and craftsmen who are among the best in their fields. Additionally, we're constantly investing in ongoing education and training for our craftsmen so that they know the latest methods in remodeling. Top notch customer service and communication are also high priorities to us. It's your home that we're working on, so we want to make sure you're 100% satisfied with our work.
Besides hiring and training the best people, we invest in the best equipment to make sure we can achieve the precision needed for a clean, attractive look when we're finished. Good craftsmanship is more than something we offer; it's a way of life for us. You can feel confident that we will invest every dollar wisely for a stunning return on investment that will exceed your expectations. Patios, outdoor living spaces, kitchens, dining rooms, solariums, basements, and more can be given a fresh look that will leave you in awe of your new and improved home.
To us, you're not simply another home renovation to check off our list. We care about you and your home and want to earn your trust so we're the first ones you call when you need a project done. We would love to be the Chevy Chase, Maryland company you recommend to family and friends when they're looking for home remodelers! In the process of turning your house into the home of your dreams, we hope to earn your continuing business as a Client For Life.