Learn More About This Vital Part Of Our Remodeling Design Process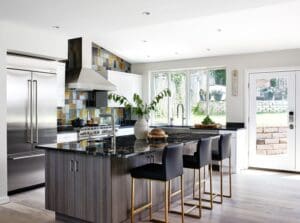 Here at InSite Builders & Remodeling, we believe that preparation is one of the most important parts of renovation. In keeping with our goal to build trust with every client and exceed their expectations, we've developed a robust design process that helps make sure the construction goes smoothly. If there's one thing we've learned in our 20+ years in business, it's that careful, deliberate, and thoughtful planning with our clients leads to the best results – every time.
A Closer Look At Our Design Phase Checklist
Construction is both the most exciting and most stressful part of a remodeling project. Watching a renovation come together can be awe-inspiring and incredibly rewarding. However, there's no way to avoid some amount of disruption to your daily life, no matter how big or small your project. Because we want the entire construction process to be a smooth as possible, we complete several important tasks during the design and planning phase:
Obtaining all the necessary building and trade permits. No matter how well-prepared we are on everything else, nothing can move forward on your remodel until we have the right permits. Bethesda, Chevy Chase, and Upper Northwest D.C. all have different permitting processes, requirements, and nuances. We know how to navigate the systems in place for each city, and will take care of all the paperwork so that you don't have to worry about it.
Meet with our vendors and craftsmen to review plans, including the final scope of work. At InSite, we believe that everyone involved in a remodel contributes to its ultimate success – from the vendors who provide the materials to the craftsmen who will put the finishing touches on your home. For each remodel, we meet with both our vendors and craftsmen to discuss the details of your project. The more they know about your preferences, vision, and needs, the more they can make good recommendations for your renovation.
Double checking all estimates and invoices. Remodeling your home is an investment, and we know how important it is to be able to plan for the future financially. We strive to take excellent care of our clients, and that extends to the monetary side of things as well. Before beginning construction, we look over (and, if necessary, revise) all of our estimates in order to avoid unpleasant surprises down the road. Our team does everything we can to stay within your budget from start to finish.
Participating in project hand-off meetings. As a design-build company, we pride ourselves on being able to keep all of our remodeling projects in-house if our clients so choose. However, your project will still transition between several internal teams during the course of your remodel. Every detail is important to the ultimate success of the renovation, which is why we schedule project hand-off meetings whenever it's time for a new team to take over. These meetings ensure that everyone understands your budget, timeline, preferences, and any special requests or needs. Your designers, production team, craftsmen, and project manager will all participate in one or more project hand-off meetings as your renovation moves forward.
Coordinating the selection process and ordering materials. When it comes to home renovation, there are hundreds of different styles to choose from, and thousands of options for materials. As a homeowner, you may feel a little overwhelmed at times as you consider your choices, which is why our designers and architects are here to help. We will help you take all of the important details into account as you make your selections, including time and money-saving options, the materials' quality and durability, and your preferred aesthetic. Additionally, we will use our connections to make sure you get the best materials for your project at prices that are in line with your budget.
Organizing schedules and timelines. Though it may not seem like it at first glance, there are a lot of moving parts involved in a successful home renovation. Product deliveries have to be scheduled with enough time for our craftsmen to complete their work before your deadline. In most cases, both the city and county require that home renovations done by professionals be inspected before they're deemed liveable. Those inspections often have to be scheduled at certain times during the construction process. Finally, our skilled craftsmen are usually in high demand, which makes coordinating their schedules a vital part of getting your project done on time. It's our goal to streamline all of these schedules and timelines so that construction goes smoothly and with the least amount of stress possible.
We spend quite a bit of time on design, perhaps more than most other remodeling companies. However, the results we've seen from these processes have unquestionably elevated our work, as well as our clients' satisfaction.  We look forward to creating more stunning home remodels in the future, and would love to be your remodeling company of choice.
Questions or comments? You can get in touch with us by calling (301) 263-9700 or filling out our online contact form.