Whip Up a Masterpiece with Kitchen Remodeling Services in Potomac, Maryland
Create the Kitchen of Your Dreams with InSite Builders & Remodeling
Your kitchen is where the magic happens in your Potomac, Maryland home. It's where your family comes together for meals, where the food is prepared that will fuel your daily life, and where you can unwind after a long day with relaxing aromas and invigorating tastes. You likely spend a lot of time there, so why not make it a space that truly inspires you with a kitchen remodeling project?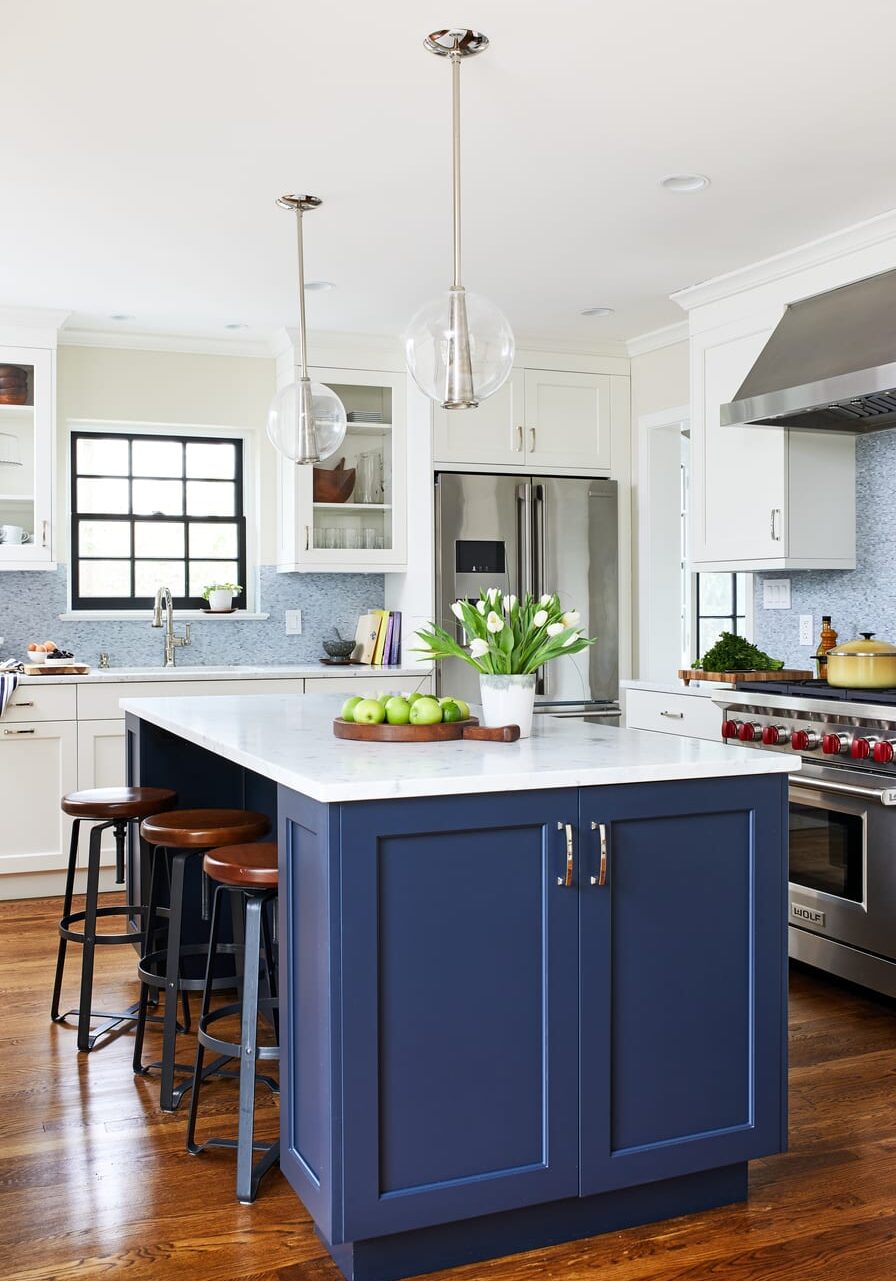 The experts at InSite Builders & Remodeling can turn your kitchen from a bland, utilitarian room into a welcoming space where your culinary fancies can take flight and meaningful memories can be made. Whether you're interested in opening up the floor plan, investing in new appliances, or giving your kitchen a facelift from the ground up, our team can help. Contact us to schedule a consultation and get started making your kitchen dreams a reality today.
Design and Build Your Ideal Space
Some homeowners know exactly what they want from the lighting fixtures down to the hardwood flooring, while others simply know what they like when they see it. Wherever you fall on the spectrum, our team of expert designers can help flesh out your kitchen goals and turn your vision into a reality.
We'll start by listening to your preferences, your goals, your budget, and your timeline to ensure we understand your needs in every area. Then we'll create a plan that meets those needs and delivers exceptional results.
We are also here to talk about your options. As local homeowners in Potomac, Maryland, and across Upper Northwest DC ourselves, we understand the unique challenges our area's often-historic homes present. We know the importance of preserving that character while incorporating modern convenience and functionality—especially in the kitchen! By staying on top of the latest trends and developments in the home industry, we can offer you the best solutions and innovations for your kitchen.
Kitchen Remodeling Considerations
Interested in remodeling your kitchen and wondering what sorts of updates to consider? The sky's the limit when you work with our team, but here are a few common ones for our Potomac homeowners:
Flooring – Given how much wear your floor gets, it is a common inclusion in any kitchen remodel. You'll face a choice between materials like luxury vinyl tile and hardwood.
Countertops – In addition to your floors, your countertops likely see heavy daily use. Look at options like granite, quartz, or marble to enhance the look of the entire room.
Appliances – From upgrading your current appliances to installing new conveniences like a wine drawer, it's important to consider both the functionality and aesthetic when it comes to your kitchen appliances.
Cabinetry – Cabinets come in all shapes and sizes and can dramatically alter the look of your kitchen. Consider custom cabinets designed specifically for your space for even more style and convenience.
For everything from counters and appliances to plumbing and complete floor plan overhauls, you can depend on our experts to walk you through your options and help you decide on kitchen components that you'll love today, tomorrow, and for years to come.
Understand Your Remodeling Costs
While every remodeling project is unique, it's important to have a general understanding of what different kitchen updates will likely cost for your home. Take a look at our Pricing page for estimated costs associated with kitchen remodeling in the region, as well as a deeper dive into some of the choices you'll face when deciding on your own kitchen transformation.
One Team for Better Outcomes
By choosing a design-build company like InSite Builders & Remodeling, you gain the convenience of working with a single team for a seamless process from start to finish. Forget the hassle of working with multiple contractors and dealing with delays or lapses in communication. With our company, you can trust you'll have a simple, streamlined experience with minimal inconvenience to you and your family.
From the designers and architects who capture your vision on paper to the craftsmen who bring it to life, we hire only the best in the industry. We also invest in our team with ongoing training and the highest quality tools in order to ensure they can consistently deliver the polished work for which our company is known.
Invest in Your Home's Future
In addition to increasing your daily quality of life with a better aesthetic and more functional space, a kitchen remodeling project will boost your home's overall value. The kitchen is often the most important room for a potential real estate buyer, so any money you spend there can have a significant impact on your home's future resale value. When you work with InSite Builders & Remodeling, you can trust that every dollar you spend is going back into your home through expert craftsmanship and quality materials.
Enlist the Experts to Elevate Your Kitchen
When it comes to kitchen remodeling in Potomac, Maryland, we know you have options. We also know what a big deal it is to trust a contractor with your home, your money, and your time. At InSite Builders & Remodeling, we take that trust seriously. We are committed not only to providing results that exceed our clients' expectations, but to delivering a positive experience every step of the way.
Our process is designed to build a relationship with you as a Client for Life. From the very beginning of our work together, you can expect transparent and timely communication, respect for you and your goals, and the highest standards of craftsmanship in the business. Ultimately, our work is about you, and ensuring your satisfaction is our priority not only as professionals but as your neighbors in Washington DC, NW.
Our Client for Life philosophy extends not only to the duration of the project but down the road as well, should any issues arise with our renovations in your home. We know time can take its toll on a house no matter how well the work was done, and we'll be here for you to make sure your home continues to be a space that delights and inspires into the future.
Take the First Step Towards Your Dream Kitchen Today
Ready to get started transforming your kitchen? Schedule an appointment with our designers today and experience the benefits of working with local experts you can trust. We look forward to meeting you and helping you turn your home into the space you deserve!